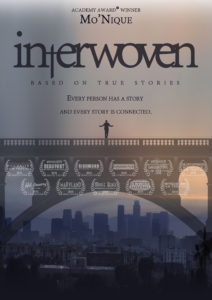 Every person has a story, and every story is connected.
Fifteen true life stories from people struggling with love, loss, homelessness, alcoholism, betrayal and suicidal tendencies come together in this film that explores those moments, big and small, in which strangers impact another person's life in ways they couldn't possibly imagine, all in an effort to answer that elusive question, "What is it all about?"
By weaving together these heartbreaking and captivating stories to create one compelling tale, Interwoven explores the unimaginable impact strangers have on each other's lives, revealing the fragile ties that bind us together as we search for life's meaning.
Starring Academy Award winner Mo'Nique (Precious, Bessie), Myles Cranford (The Playground) and Hilary Barraford (The Ice Cream Truck), this incredible drama incorporates the true stories of those who have struggled.
Winner: Best Narrative Feature, Garden State Film Festival
Winner: Audience Choice Award, Beaufort International Film Festival
Winner, Honorable Mention, Myrtle Beach International Film Festival
2016 / 88 minutes / color / English / A film by V.W. Scheich (Wallenda)
HOW TO ORDER: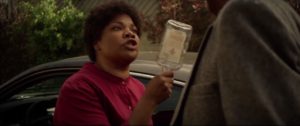 Public Performance and Digital Site Licenses are available through Soundview Media Partners. To inquire or to place an order, write to info@soundviewmediapartners.com or simply choose from the options below:
For group screening prices, please inquire.
WATCH THE TRAILER