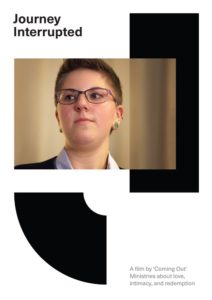 In Journey Interrupted, five individuals share their personal stories of struggle with sexual identity in relation to how The Bible interprets their challenges. It is a comparative between gender identity and faith.
This 2017 documentary addresses two key questions: 
What does the Bible say about gender identity and homosexuality;
How should Christians respond to these divisive issues?
These questions are explored with candor and sensitivity through the lens of personal testimony. This important film is refreshingly transparent, deeply honest as it offers hope for healing and wholeness through Jesus Christ.
"Journey Interrupted film documents struggles, victories of Christians with same-sex attraction" – Adventist Review
"…a ray of light and clarity amidst an overwhelming flood of confusion" – AdVinticate
"I recommend Journey Interrupted without equivocation" – Compass Magazine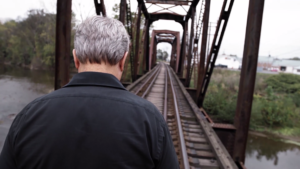 "The stories of each person in the film begin tragically and end triumphantly." – Spectrum
61 minutes on 1 disc / 2017 / English language w/English sub-titles
HOW TO ORDER:
Public Performance and Digital Site Licenses are available through Soundview Media Partners. To inquire or to place an order, write to info@soundviewmediapartners.com or simply choose from the options below:
For group screening prices, please inquire.
In-home/personal use copies are available on Amazon: http://amzn.to/2senzs9
Watch the trailer