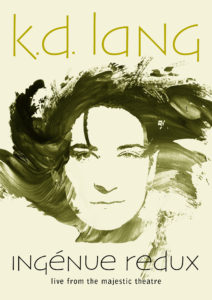 Landmarks Live In Concert returns to Great Performances from the magnificent Majestic Theater in downtown San Antonio, Texas, for the 25th anniversary concert of Ingénue, the critically acclaimed 1992 album by superstar singer-songwriter k.d. lang. This Landmarks special features an uninterrupted performance of the complete Ingénue album, featuring lang's GRAMMY®-award winning hit, "Constant Craving," complemented by selections from lang's 2004 album Hymns of the 49th Parallel as well as other notable favorites.
About k.d. lang
Kathryn Dawn Lang OC AOE (born November 2, 1961), known by her stage name k.d. lang, is a Canadian pop and country singer-songwriter and occasional actress.
She has won both Juno Awards and Grammy Awards for her musical performances; and her hits include "Constant Craving" and "Miss Chatelaine". Lang has contributed songs to movie soundtracks and has collaborated with musicians such as Roy Orbison, Tony Bennett, Elton John, Anne Murray, Ann Wilson, and Jane Siberry.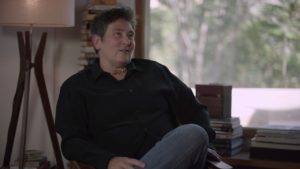 She is also known for being an animal rights, gay rights, and Tibetan human rights activist. She is a tantric practitioner of the old school of Tibetan Buddhism and has performed Leonard Cohen's "Hallelujah" live at the opening ceremony of the 2010 Winter Olympics in Vancouver, British Columbia. Previously, she had performed at the closing ceremony of the 1988 Winter Olympics in Calgary, Alberta.
Lang possesses the vocal range of a mezzo-soprano.
The complete track listing for the concert includes 17 song performances resulting in an outstanding musical experience:
Save Me
MindofLove
MissChatelaine
WashMeClean
SoItShallBe
StillThrivesThisLove
SeasonsOfHollowSoul
OutsideMyself
TearsOfLoveRecall
ConstantCraving
HoneyAndSmoke
IDreamOfSpring
HelpMe
Helpless
Hallelujah
SingItLoud
SleepingAlone
2018 / 106 minutes / Color / 16×9 / A film by Daniel E. Catullo III
HOW TO ORDER:
Public Performance and Digital Site Licenses are available through Soundview Media Partners. To inquire or to place an order, write to info@soundviewmediapartners.com or simply choose from the options below:
For group screening prices, please inquire.
In-home/personal use copies are available on Amazon: https://amzn.to/2DbrnDf
WATCH THE TRAILER