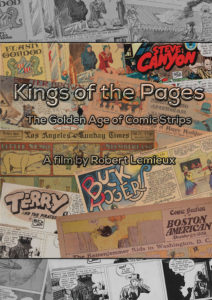 At the turn of the 20th century, two of the most powerful men in America were newspaper magnates William Randolph Hearst and Joseph Pulitzer. Noted mostly for their contentious rivalry and sensationalist news coverage, they were also responsible for cultivating some of the era's most recognizable celebrities – Nemo, Krazy, Happy Hooligan, George McManus, Ignatz, Mutt, Buster Brown, Hans and Fritz, and Offissa Pup, to name a few.
In their ongoing battle to attract newspaper readers, both Hearst and Pulitzer had discovered that comic strips were a strategic addition. Often raiding each other's staffs to acquire the best talent, both men recognized the potential. It wasn't until Hearst unveiled the first full color, 8-page comic supplement in 1896, that the potential was fully realized, prompting Hearst's now famous quote motto… "Eight Pages of Iridescent Polychromous Effulgence That Makes The Rainbow Look Like A Lead Pipe!"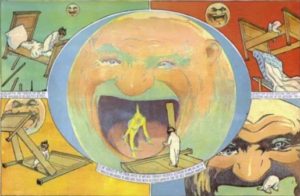 Over the next fifty years, that polychromatic effulgence would usher in the Golden Age of the American comic strip. During that time span, more than 150 different strips made their way into America's living rooms. Every week the characters and their creators provided humorous entertainment and tickled many a funny bone. Reading the comics became a cultural phenomenon.
3 STARS "Combining illustrative examples with comments from interviewees including graphic novelist Mark Wheatley, publisher Daniel Herman, and author-artist Denis Kitchen, this is an interesting look at the heyday of classic comics featured in the Sunday newspaper." – Video Librarian, Starred Review
Directed by Robert Lemieux / 2016 / 24 minutes
HOW TO ORDER:
Public Performance and Digital Site Licenses are available through Soundview Media Partners. To inquire or to place an order, write to info@soundviewmediapartners.com or simply choose from the options below:
For group screening prices, please inquire.
In-home/personal use copies are available on Amazon: http://amzn.to/2F35q7I
WATCH THE TRAILER