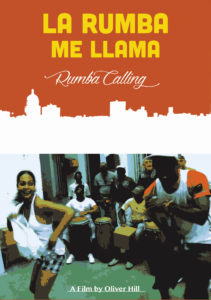 Leading Cuban artists pay homage to Rumba, the heartbeat of their island's music.
In-depth interviews with leading icons of contemporary Cuban music and footage of rumba sessions in the inner courtyards of modest Havana tenements, private homes and concert halls immerse viewers into the gritty world where African and European cultures met to create a spontaneous and profound form of musical expression.
The film shows Rumba at its vibrant best, from the street up, how it's played sung and danced today and as it always was, and what it means to the people who perform or more to the point 'live it', whether in the back streets or on stage, whether the musicians and dancers are commercially successful or not.
"Watched this film with such a growing sense of excitement! It's one of the best, most authentic films I've seen on the Cuban music scene. When most of us think of Cuban music it's usually Salsa or Cuban Salsa that comes to mind – this film shows how much Rumba is at the root of all of it, as a music and a dance. A 'must watch' for all those out there who want to experience not only the 'real' authentic roots music of Cuba, but the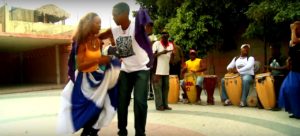 heart of it!" – Havana Glasgow Film Festival
Features Amado de JesUs DedÃo (Clave y Guaguanco) Maria Teresa Linares (Musicologa) Gregorio
2015 / 48 minutes / Color / Spanish w/English sub-titles / A film by Oliver Hill
HOW TO ORDER: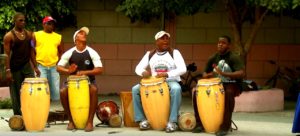 Public Performance and Digital Site Licenses are available through Soundview Media Partners. To inquire or to place an order, write to info@soundviewmediapartners.com or simply choose from the options below:
For group screening prices, please inquire.
In-home/personal use copies are available on Amazon: https://amzn.to/2UnTd8e
WATCH THE TRAILER