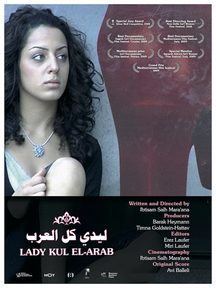 Living between two cultures, a Druze woman attempts to enter the fashion world, but traditions clash with her efforts to choose her own way in life.
Angelina, the first Druze woman to attempt significant steps in the Israeli fashion world, finds herself in the middle of a complicated conflict in which the tradition and values of her society clash with her brave efforts to choose her own way in life.
Duah Fares, a young woman from the Druze village of Sagur in the Galilee, was one of the 12 finalists in the beauty pageant for Israeli-Arab women – 'Lady Kul el-Arab.'
While preparing for the pageant, a special relationship develops between Duah and fashion designer Jack Yaakob. Together they go to Tel Aviv to register Duah for the general Israeli beauty contest as well. Duah breezes through the preliminary selections for the contest and changes her name to Angelina.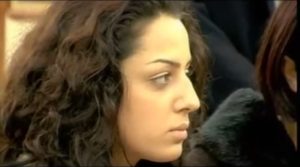 Lady Kul el-Arab which set out as a glamorous film about a beauty pageant, turned into a moving story of a family caught between cultures.
In her fifth film, director Ibtisam Mara'ana succeeds in delicately drawing the dramatic and touching portrait of a young woman who finds herself at the heart of a struggle which fascinates the whole country.
"Highly recommended. Narrative momentum builds as it does in a work of fiction." – EMRO
IDFA Silver Wolf Competition, The Netherlands, 2008, Special Jury Award
Zagreb Int'l Documentary Film Festival, Croatia, 2009, Best Documentary
Sguardi Altrove International Women Film Festival, Italy, 2009, Special Mention
New Delhi International Women Film Festival, India, 2008, Best Directing Award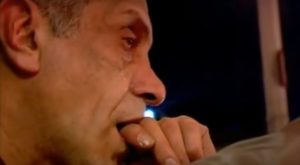 "Achieving a dream shared by many teenagers the world over could cost a lot for Duah Fares. Lady Kul el-Arab by Ibtisam Mara'ana follows the outraged reaction within the Arab–Israeli community when this young girl from a small Druze village in the Galilee region decides to compete in the Miss Israel contest." – Israel Film Center
2008 / 56 minutes / Color / Arabic w/English subtitles / A film by Ibtisam Mra'ana (Three Times Divorced)
HOW TO ORDER:
Public Performance and Digital Site Licenses are available through Soundview Media Partners. To inquire or to place an order, write to info@soundviewmediapartners.com or simply choose from the options below:
For group screening prices, please inquire.
WATCH THE TRAILER