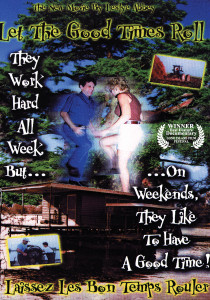 They work hard all week, but on the weekends they let the good times roll!
One of Louisiana's major cultural attractions is the Cajun people's way of life. Let The Good Times Roll / Laissez Les Bon Temps Rouler welcomes us into the hearts and spirit of these hardworking, fun loving people.
You could easily believe the concept of 'Joie de Vivre' was invented here, nestled in the moss-draped cypress bayous of tropic Louisiana.
Join the party and get up and dance with the sounds from Louisiana's top Zydeco and Cajun bands.
ORDER ON AMAZON http://amzn.to/1UpEG5R
1×33