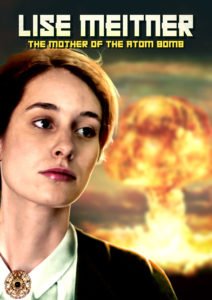 An historical journey exploring the links between science, politics, friendship, and responsibility.
This is the story of a woman who deserves to be placed on a par with Einstein, Heisenberg and Otto Hahn. The endowed physicist, Lise Meitner (7 November 1878 – 27 October 1968) was an Austrian-Swedish physicist who worked on radioactivity and nuclear physics. She was also ahead of her time when, in the 1930's, on the verge of World War II, she led a small group of scientists who discovered that splitting the atomic nucleus of uranium would release enormous energy.
As the documentary's central conflict evolves between a modern woman and a society that only sees family as her mission, the film details Meitner's achievements as a scientist and as a pioneer of feminism. Yet, Meitner's eventful life is not just an exemplary story about the disadvantage's women face in scientific research.
Against the historical background of the Holocaust, her story becomes an emotional drama of a pacifist who, through her beloved work, creates the foundation for the deadliest weapon of all time. The film forges a bridge from the beginning of the 20th century, through the Cold War, up to the present, where nuclear weapons in the hands of superpowers and insane despots constantly threaten humanity. A historical journey exploring the links between science, politics, friendship and responsibility.

Meitner spent most of her scientific career in Berlin where she was a physics professor and a department head at the Kaiser Wilhelm Institute; she was the first woman to become a full professor of physics in Germany. She lost these positions in the 1930's because of the anti-Jewish Nuremberg Laws of Nazi Germany, and in 1938 she fled to Sweden, where she lived for many years, ultimately becoming a Swedish citizen.
52 minutes / 2013 / Color and Black & White / A film by Wolf von Truchsess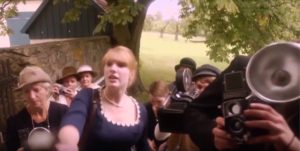 HOW TO ORDER:
Public Performance and Digital Site Licenses are available through Soundview Media Partners. To inquire or to place an order, write to info@soundviewmediapartners.com or simply choose from the options below:
For group screening prices, please inquire.
In-home/personal use copies of the DVD available on Amazon https://amzn.to/3b6It2l
WATCH THE TRAILER