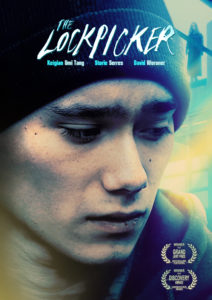 A coming of age film that takes a different emotional tact.
Hashi is a high-school student trying to maintain his equilibrium in the wake of the sudden suicide of his friend. He struggles to connect with the world as he is haunted by visions of her and obsesses over the remains of their relationship. As his alienation grows and he dreams of leaving town, he acts out by stealing from work and schoolmates.
An "intimate portrait of a teenager, Hashi, a seemingly average kid who nonetheless finds himself an outsider traversing the vicious landscape that is high school." – Screen Anarchy
When another friend is brutally attacked at a party and the students discover he has been stealing from them, Hashi recedes further inward. Cannibalizing his own memories and racked with visions of violence, Hashi is forced to choose between fighting back and becoming his own nightmare or saving himself by leaving behind everything he knows.
Featuring a wonderful ensemble cast including Keigian Umi Tang, Storie Serres (Sandman), David Woroner and Linnea Currie-Roberts (The Other Side of Morning).
Winner, Discovery Award, Canadian Screen Awards
Winner, Grand Jury Prize, San Diego Asian Film Festival
and Keigian Umi Tang was Nominated for Best Actor at 

Hamilton Film Festival, CA
2016 / 95 minutes / color / English Language / A film by Randall Okita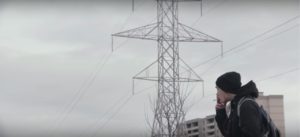 HOW TO ORDER:
Public Performance and Digital Site Licenses are available through Soundview Media Partners. To inquire or to place an order, write to info@soundviewmediapartners.com or simply choose from the options below:
For group screening prices, please inquire.
In-home/personal use copies are available on Amazon: https://amzn.to/2RGSVU9
WATCH THE TRAILER