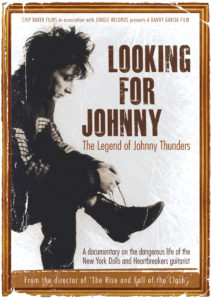 From Danny Garcia (Sad Vacation: The Last Days of Sid and Nancy) comes a feature-length documentary on the dangerous life of the late New York Dolls and Heartbreakers guitarist, Johnny Thunders.
Thunders was the legendary hard-living guitarist who inspired glam-metal, punk and the music scene in general. 'Looking For Johnny' is a 90-minute film that documents Thunders' career from his beginnings to his tragic death in 1991. The film examines his career as a member of the New York Dolls, the punk scene with The Heartbreakers in New York City and London and much more.
"Sad, glorious, and invigorating, this a fine, fine picture for old-school East Coast Musos and anyone else who needs to discover the costs and rewards of rock and roll. Highly Recommended." – DVD Talk
The extensive cast includes: Rachel Amodeo, Nina Antonia, Nite Bob, Leee Black Childers, Lenny Kaye, Phyllis Stein, Sylvain Sylvain, Walter Lure and a host of others from the scene.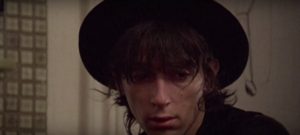 "The surviving narrators offer a brutal reminder of the ravages of time" – Hollywood Reporter
"This is first-rate" – Unsung Films
2014 / Color / 90 minutes / A film by Danny Garcia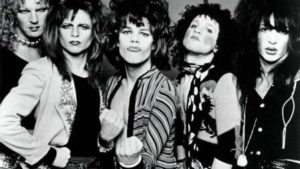 HOW TO ORDER:
Public Performance and Digital Site Licenses are available through Soundview Media Partners. To inquire or to place an order, write to info@soundviewmediapartners.com or simply choose from the options below:
For group screening prices, please inquire.
In-home/personal use copies of the DVD are available on Amazon: https://amzn.to/2xl5jkr
Prefer to stream or download? https://amzn.to/2xo8WG7
WATCH THE TRAILER