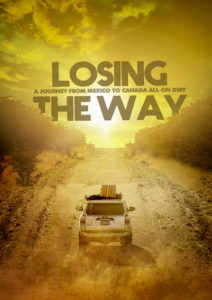 It's an adventure of a lifetime… 
A journey from Mexico to Canada… all on dirt… and it's not without challenges, obstacles and drama…
Follow two young explorers as they attempt to drive across the Great Western Trail of the United States: a 4500+ mile long, fifty-mile-wide corridor established by Congress that runs from Arizona to Idaho and Mexico to Canada.
Join them as they cross our deserts, plains, and mountains, and as they immerse in forests making their way north, fighting against natural, man-made, and personal challenges to reach their goal. See if they can accomplish what has never been documented before.
A bit of history:
Lyle Gomm, a former Intermountain Region Trail Coordinator, is the "father" of the GWT. His idea was to create a long distance trail, open to a variety of users, and began in Utah during the 1970s. In 1985 he organized an inter-agency team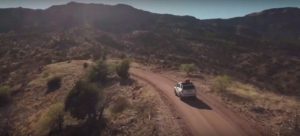 including the Forest Service, Utah Department of Natural Resources, Bureau of Land Management, and the National Park Service to create the Bonneville Rim Trail to connect the Grand Canyon and Yellowstone National Parks. In 1986, Dale Sheewalter, a volunteer promoter of the Arizona Trail (Grand Canyon National Park to Nogales, Mexico), suggested the Arizona and Bonneville Rim Trails be renamed the "Great Western Trail."
2018 / 69 minutes / color / English / 16×9 / A film by Cole Sprague
HOW TO ORDER: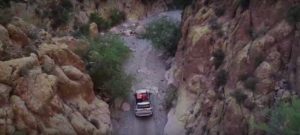 Public Performance and Digital Site Licenses are available through Soundview Media Partners. To inquire or to place an order, write to info@soundviewmediapartners.com or simply choose from the options below:
For group screening prices, please inquire.
WATCH THE TRAILER