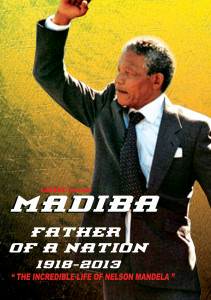 Nelson Mandela was a South African anti-apartheid revolutionary and politician who served as President of South Africa from 1994 to 1999. He was the first black South African to hold the office, and the first elected in a fully representative, multiracial election. His government focused on dismantling the legacy of apartheid through tackling institutionalized racism, poverty and inequality, and fostering racial reconciliation. Politically an African nationalist and democratic socialist, he served as the President of the African National Congress (ANC) from 1991 to 1997. Internationally, Mandela was the Secretary General of the Non-Aligned Movement from 1998 to 1999.
Why Nelson Mandela is also known as Madiba…
Shortly after Nelson Mandela's death, his clan name Madiba emerged in condolences around the world and became a trending topic on Twitter. The clan or family name represents a person's ancestry. The meaning is deeper than a surname and is used as a sign of respect and affection. The origin of Madiba comes from a chief who ruled in the 18th century, according to the Nelson Mandela Foundation.
This film tells his life story with a focus on the personal and political price he paid to rebirth and free a nation. 
90 minutes on 1 disc
HOW TO ORDER:
Public Performance and Digital Site Licenses are available through Soundview Media Partners. To inquire or to place an order, write to info@soundviewmediapartners.com or choose from the License Options listed below:
For group screening prices, please inquire.
In-home/personal use copies are available on Amazon: http://amzn.to/1R4aEfL
Watch the trailer