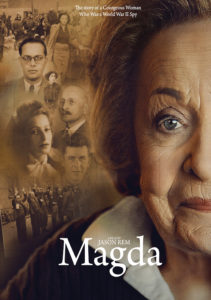 "Magda" tells the life story of an extraordinarily courageous woman who became a spy against the Nazis in World War II.
The true-life story of Magdalena Kasprzycki (born Sept. 18, 1922 in Poland), a breast cancer survivor who lived her life quietly in Los Angeles after the war until her death on Nov. 22, 2016 at the age of 94. The film was produced and completed just before her passing.
As a Polish woman born into a noble family, she was a teenager while living in Nazi-occupied Warsaw during the early 1940s. Magda was recruited by her brother to become a spy for the Polish Underground Resistance Army during World War II.
"Kasprzycki is considered by many within the international Jewish community as a true hero: a woman who depicted the best of human courage, strength and love of family, in a life lived against a backdrop of the inexplicable horrors of World War II and the Holocaust." – Jewish Journal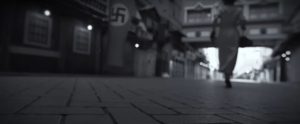 The film is a hybrid of interviews, dramatic recreations and archival footage and photos which together present a powerful story of espionage and bravery.
The film features Magdalena Kasprzycki, Hannah Lee, Sophie Meunier, both of whom portray Magda at various ages, and Linda Taylor.
2015 / 61 minutes / A film by Jason Rem (Duke-Carolina: The Blue Blood Rivalry)
HOW TO ORDER: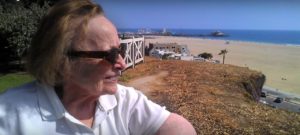 Public Performance and Digital Site Licenses are available through Soundview Media Partners. To inquire or to place an order, write to info@soundviewmediapartners.com or simply choose from the options below:
NOTE: The DVD version of this film will be delivered as a DVD-R only. It is not commercially packaged.
For group screening prices, please inquire.
Watch the trailer