Magna Carta and the making of the modern world, politics, science, society, law, and warfare in a stunning 5 episode series.
On 15 June 1215 the signatories to a momentous document gathered in a field by the banks of the Thames: a disgruntled King John, a gaggle of rebellious barons and a group of senior clergy led by the Archbishop of Canterbury, Stephen Langton. Magna Carta (the Great Charter) is widely regarded as the founding text of English liberties, a key part of constitutions across the globe and the inspiration behind the UN's 1948 Universal Declaration of Human Rights.
But all was not as it might seem from the vantage point of the present. The barons were far from being champions of the people. The Archbishop was not as impartial as he pretended. And even the Charter did not quite say what people later claimed it meant. How did it survive and take on a force and reach that the original parties never intended or imagined?
The Magna Carta is widely regarded as a foundational text of the British legal system and of the U.S. Constitution. As an essential guarantor of basic freedoms, Magna Carta has inspired imitators across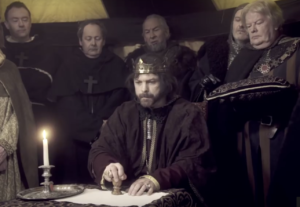 ages and across continents. To what extent is it right to see the Great Charter as a fount of freedom, democracy and rule of law, and how relevant is it today?
Examining politics, science, society, law and warfare, this five-part  series shows how the Magna Carta has helped make the modern world. The 2-disc DVD set includes the Magna Carta Unlocked series plus extensive bonus features.
"This densely-packed five-episode historical overview looks at the centuries-old significance of the Magna Carta and its lasting effects on the relationship between individuals and the state. Recommended" – Video Librarian
Directed by Tom Russell, Hamish MacLeod, Yvonne Morley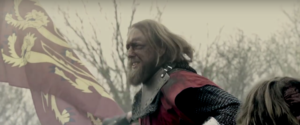 Key cast includes: Peter Warnock, Russell Wootton, Ian Cullen, Peter Hutchinson
A 2016 production filmed by 4k / 250 minutes on 2 discs / 16×9 / English language w/optional English sub-titles
HOW TO ORDER:
Public Performance and Digital Site Licenses are available through Soundview Media Partners. To inquire or to place an order, write to info@soundviewmediapartners.com or simply choose from the options below:
For group screening prices, please inquire.
In-home/personal use copies are available on Amazon: http://amzn.to/2oLlcxx
Watch the trailer