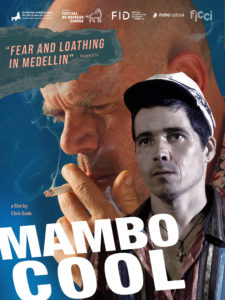 "A novel approach to the time-worn subject of poverty and marginality in Colombia's urban slums. This Movie Should be Called 'Fear and Loathing in Medellin'" – Andrew S. Vargas, Remezcla
In MAMBO COOL, a dispossessed drug dealer and his derelict companions are part of a cool generation that confronts displacement, sickness, and cultural decay in the back alleys of a city in Colombia. They are acquainted with many people on the streets, but are selective with their friendships. With all their connections dead, they struggle to survive on their own terms.
Though an urban drama, MAMBO COOL has a poetic/experimental documentary feel, blending fine-art cinematography by Jose Ignacio Pardo and Felipe Loaiza with street-style music by David Oquendo. The film was the debut feature by hallucinogenic-anthropologist American auteur Chris Gude who later, in 2017, directed the film Mariana.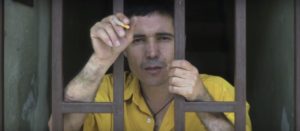 "A uniquely beautiful and soulful study of a small part of the underbelly of the underworld in Medellin." – Sydney Levine, IndieWire
"In a unique impressionistic style, [Mambo Cool] is the depiction of a micro-ecology of the underbelly of Medellin, Colombia. At the core of the film is the connection between the characters' passion for mambo dancing, music and history." – Cartagena Film Festival
With festival nominations including Mar del Plata Film Festival for Best Latin-American Film and The International Documentary Film Festival of Navarra Punto de Vista for Punto de Vista Grand Prize, MAMBO COOL features a wonderfully authentic ensemble cast that includes Jorge Gaviria (Mariana), Hernán Padilla, 
Nelson María Betancur
, Sergio Castrillón
, Alberto Adolfo Herrera
, John Mario Restrepo, 
María Julima Pérez
, Adriana Janeth López
, and Efraín Blandón.
62 minutes / 2013 / Spanish w/English subtitles / A film by Chris Gude
HOW TO ORDER: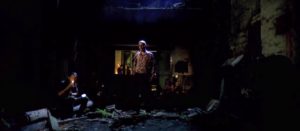 Public Performance and Digital Site Licenses are available through Soundview Media Partners. To inquire or to place an order, write to info@soundviewmediapartners.com or simply choose from the options below:
For group screening prices, please inquire.
In-home/personal use copies are available on Amazon: https://amzn.to/2AJ2tKU
WATCH THE TRAILER