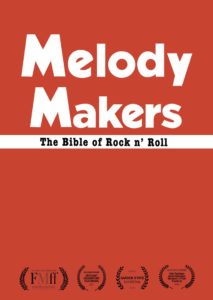 Photography, journalism and music combined making Melody Maker the Bible of Rock n' Roll… and you definitely should've been there…
Melody Maker Magazine's Chief Contributing Photographer (1965-1975) Barrie Wentzell tells the story of the rise and fall of the magazine which marked the end to a style of rock n' roll journalism that no longer exists today.
"Anything tied to music's mid-20th century boom is worth closer inspection, and Melody Maker had front row seats for much of it. The behind-the-scenes stories of musicians, the amazing photographs—of which there seem to be an infinite amount—and the story of the magazine itself make Melody Makers a must-see for any fan of rock 'n' roll." – Film Threat
"Before there was Rolling Stone magazine, there was Melody Maker." – National Post
The London music scene of the 60 and 70s was like no other, careening from pop to rock to psychedelia to glam to prog and launching acts as transformative as the Beatles, the Rolling Stones, the Kinks, the Who, Pink Floyd, Jethro Tull and David Bowie. And Melody Maker was there for all of it, its journalists forging friendly relationships with the artists and its photographers capturing them at their most electric.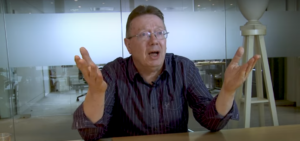 One of those photographers was Barrie Wentzell, whose lustrous black-and-white shots gave the magazine its identity and cutting-edge charge, and who serves as the primary focus of Leslie Ann Coles's documentary.
Much of Melody Makers' screen time lets Wentzell – who now lives and works in Toronto – roll out one story after another about this encounter or that experience as he ran around photographing legends like Bob Dylan, Jimi Hendrix and Ian Anderson at this pub or that gig.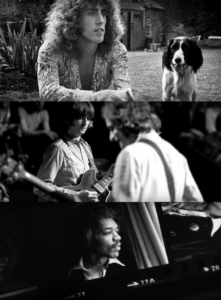 The UK publication Melody Maker, established in the 1920s primarily as a jazz magazine, was a weekly periodical that music professionals bought and read voraciously and passionately. Anyone who wanted to have a serious conversation about complex music that lay just outside the margins of mainstream popularity considered Melody Maker to be a must read. The publication also boasted the most trusted and talked about classifieds section in the business. While the importance of the classifieds stuck around, Melody Maker went through its biggest changes in the 1960s, when they embraced the exploding UK and American rock and pop music scenes. Half the staff at the magazine resigned when the editors decided to put The Beatles on the cover, but Melody Maker's new image had been solidified, becoming more influential at home and abroad than ever before.
Winner: Best Documentary, Fort Myers Film Festival
Winner: Audience Award, Hot Springs International Women's Film Festival
Winner: Golden State Film Festival
Winner: Gold Award, Spotlight Documentary Film Awards
"Melody Makers is a riot of musical appreciation and wild tales from a beloved bygone era for fans of rock 'n' roll" – The Spread
"This landmark documentary takes a fresh look at the changing landscape of music to highlight a style of music journalism that no longer exists today" – World Film Presentation
Features interviews with Ian Anderson, Eric Burdon, Dan McCafferty and many more.
2019 / 97 minutes / English / A film by Leslie Ann Coles
HOW TO ORDER:
Public Performance and Digital Site Licenses are available through Soundview Media Partners. To inquire or to place an order, write to info@soundviewmediapartners.com or simply choose from the options below:
For group screening prices, please inquire.
In-home/personal use copies are available on Amazon: https://amzn.to/2OwriPE
WATCH THE TRAILER