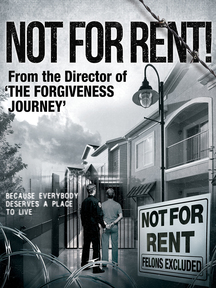 Everyone deserves a place to live… or do they?
Not for Rent is a revealing, investigative documentary about how millions of people who live with felony records in America are denied access to housing.
Not for Rent takes a hard look at the challenges ex-felons face every day as they attempt to find appropriate housing and reintegrate back into society, addressing communities' who adopt a "not in our town" mentality while illuminating America's recidivism crisis and the prison revolving door.
Directed by Matt Duhamel, an ex-inmate with first-hand experience, the film open eyes and insights into the millions of men and women who combat regularly housing restrictions while attempting to move on from a past that many communities do not want them to forget.
With over 95% of the American prison population being released at some point, millions of ex-inmates struggle with 'red tape' and strict criminal history rental requirements property managers and landlords enforce. In this unique and powerful film, you'll meet several people who've been personally affected by housing restrictions due to felony convictions.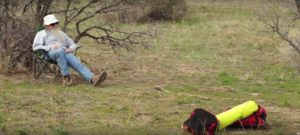 Sporting a long white beard and a headband, Mike is a registered sex offender. He's also homeless, living in a tent at a local ravine, struggling with prejudice and judgement from just about everyone in his community. Will Mike continue to be treated as a social outcast, or will a landlord finally give him a chance?
Raising two young girls, husband and wife, Shayenne and James face reality after a drug related felony conviction several years prior. Ordered by the landlord, they must vacate a relative's trailer home and find their own place in a couple of weeks, or face living in a homeless shelter. In a tearful interview, Shayenne confronts her husband's depression, "If he was on his own, he would have killed himself."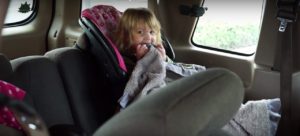 Tonia's story proves that some landlords and property managers never want you to forget about your crime.  Living with a three-strikes law associated with theft, Tonia's 27-year old felony is raising red flags with local condo complexes.  Using a wheelchair and a cane to get around, Tonia is handicapped and suffering from a recent debilitating car accident.  Follow her journey as she tries to rebuild her self-worth while facing continual rejection from a local community complex.
NOT FOR RENT! also highlights Utah's Good Landlord Program.  Ogden, the first Utah city to enact the program in 2004, says it "addresses aspects of property management that may encourage the elimination of code violations and public nuisances while controlling and preventing illegal activity on rental properties that affect the quality of life within our neighborhoods."  The opposition says the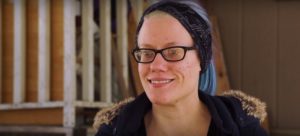 program does not give ex-felons a fair chance and causes more harm than good.
Screened at the Annual Meeting of Law and Society, Toronto, as well as being part of Weber State University's Engaged Learning Series, the film features a broad range of notable participants including :
Kipling D. Williams​, Professor of Psychology in the Department of Psychological Sciences, Purdue University.
Brian S. King​, an American politician and a Democratic member of the Utah House of Representatives.
Dr. Monica Williams​, Assistant Professor of Criminal Justice at Weber State University.
Molly Prince​, a licensed therapist in the State of Utah and a vocal advocate for criminal justice reform.
Anna Brower​ is the Strategic Communications Manager for the ACLU of Utah.
Dr. Eric Wesselman​, Assistant Professor; Department of Psychology at Illinois State University.
Stephen H. Bahr​, Professor of Sociology at Brigham Young University
Mark Johnson​ is Ogden, Utah's Chief Administrative Officer.
2017 / 67 minutes / color / English / A film by Matt Duhamel
HOW TO ORDER:
Public Performance and Digital Site Licenses are available through Soundview Media Partners. To inquire or to place an order, write to info@soundviewmediapartners.com or simply choose from the options below:
NOTE: The DVD version of this film will be delivered as a DVD-R only. It is not commercially packaged.
For group screening prices, please inquire.
WATCH THE TRAILER