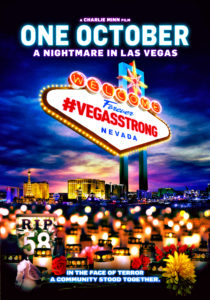 The violence in American society is one of the toughest social issues the nation faces, and the specific form of mass shootings is at the top of the list. "One October" details the shooting, the aftermath, and the unbreakable community response that will forever be #VegasStrong.
Survivor, journalist, and attorney interviews come together to paint a picture of a community which chose strength in the face of terror.
On Oct. 1, 2017, 22,000 fans were enjoying a night of country music in the open air during the family-friendly Route 91 Harvest Music Festival. And then some 1,100 rounds of gunfire turned a joyous evening into a national tragedy. "A Nightmare in Las Vegas," a new documentary from filmmaker Charlie Minn, looks at just what happened that night.
"My films are certainly not for everybody," said Minn. "People ask me all the time, 'Why do you make such dark films that are sad?' And my answer is simple: because it's important."
The film recounts the night that a man went on a killing spree from his room on the 32nd floor of the Mandalay Bay Hotel and Casino. When it was over, more than 500 people were shot — 58 people murdered.
"The stories from the victims are powerful, emotional. Stories of healing, heroism and humanity," said Minn. "I'm sick and tired of hearing about the killer. The killer's name is not mentioned once in the film."
Minn, a former news reporter, interviewed survivors and witnesses to make his movie.
"Minn deploys this material to great effect… intensely compelling [and] a first step in processing the enormity of this event." – LA Times
"A Nightmare in Las Vegas" looks for answers surrounding deadliest mass shooting in US history" – ABC7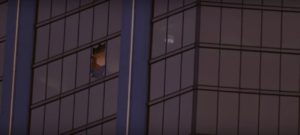 "In the Vegas case, information coming from authorities has been nebulous at best. Perhaps this film will pressure police to reveal more answers on exactly what went down that night. The victims deserve to know." – El Paso Times
94 minutes on 1 disc / 2018 / A film by Charlie Minn (Bullets on the Border, 49 Pulses, Murder Capital of the World)
HOW TO ORDER:
Public Performance and Digital Site Licenses are available through Soundview Media Partners. To inquire or to place an order, write to info@soundviewmediapartners.com or simply choose from the options below:
For group screening prices, please inquire.
In-home/personal use copies are available on Amazon: https://amzn.to/2tDbQEW
WATCH THE TRAILER