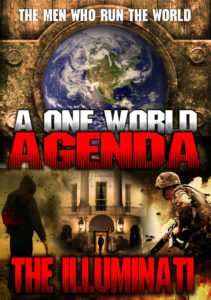 Journey inside the elite group that controls the world…
There may well be an elite group that controls the world. They run governments, companies and religions. They control much of what you see, hear and perceive and have done so for a very long time.
"Illuminati" refers to various organisations which claim or are purported to have links to the original Bavarian Illuminati or similar secret societies, though these links are unsubstantiated. They are often alleged to conspire to control world affairs, by masterminding events and planting agents in government and corporations, in order to gain political power and influence and to establish a New World Order.
While their names have changed, their faces altered, their bloodlines remain the same. We see glimpses of their great and far reaching power, we see revolutions and war, and we succumb to their propaganda and manipulation again and again. Most have no idea that they are under the spell.
In the 18th century, they emerged into the spotlight briefly to bring about world-wide cataclysmic change and they called themselves the Illuminati. Quickly they spread and embedded themselves and their ideals within other secret societies and have infiltrated every aspect of society on all sides of the fence.
This is the story of the world's most powerful secret and sacred order.
60 minutes on 1 disc
HOW TO ORDER:
Public Performance and Digital Site Licenses are available through Soundview Media Partners. To inquire or to place an order, write to info@soundviewmediapartners.com or simply choose from the options below:
For group screening prices, please inquire.
In-home/personal use copies are available on Amazon: http://amzn.to/2lPiGG4
WATCH THE TRAILER