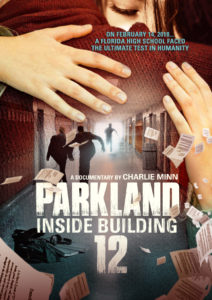 On February 14th, 2018, a high school in Florida faced the ultimate test in humanity. It is yet another example of the violence in America that remains at the forefront of our society.
"Brutally direct" – South Florida Sun Sentinel
Acclaimed investigative filmmaker Charlie Minn (One October, 49 Pulses, Bullets on the Border) brings attention to the victims of the infamous massacre that occurred on February 14th, 2018 at Marjory Stoneman Douglas High School. A normal day at school became a true nightmare for Parkland, Florida citizens as they experienced something they had never thought would happen in their small suburb.
In just six minutes, seventeen students and staff were fatally shot and seventeen more were wounded while innumerable lives were changed forever. The true heroes of that day have come together to tell their stories and to bring words for those who are no longer here to offer them.
This documentary reveals the testimony and raw emotions of those involved, highlighting the actions taken by individuals to save the lives of others through selfless and brave acts.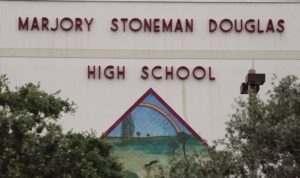 At times chilling, this informative and respectful documentary investigation received a 2018 Limited Theatrical Release and has already received national press coverage in The Washington Times, MSN.com, The Miami Herald, The Charlotte Observer, NBC News, CBS News and more!
"A mosaic-like record of a sprawling atrocity, and a chance for viewers to note the dignity, humanity and courage of  survivors. Minn is sometimes criticized for the unpolished look of his documentaries, but the taut simplicity of his brand of journalism allows him to keep up with the sad frequency of gun related massacres in America. RECOMMENDED" – Video Librarian
Minn conducted extensive interviews with students, parents, teachers, and law enforcement personnel. You see a lot of names in the film but one name you do not see or hear of is that of the killer. That's by design. Minn elected to not include it.
Among those included in the film are:
Student Emma Gonzalez
Student Amanda Lee
Student Logan Mitchell
Student Danielle Gilbert
Student David Zafreni
Student Anna Crean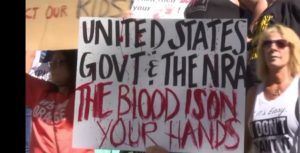 Student Zachary Stark
Student Madalyn (Mady) Snyder
Student Jesse Vandereems
Student Reid Alexander Ricard
Student Hayley Betancourt
Student Sophia Delia
Student Ana Martins
Student Victoria Alvarez
Student Kaitlyn Jesionowski
Student Lea Serrano
Student Danielle Gilbert
Student Kyle Laman
Student Ivanna Paitan
Student Kaitlyn Jesionowski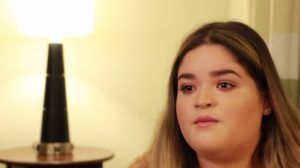 Student Kyle Laman
Student Kelsey Friend
Student Lea Serrano
Student Madeleine Wilford
Student Samantha Grady
Student Victoria Alvarez
Teacher Ernie Rospierski
Student Victoria Alvarez
Teacher Stacey lippel
Teacher Dara Hass
Teacher Debbie Jacobson
Teacher Ronit Reoven
Teacher Ivy Schamis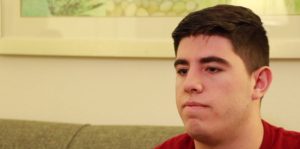 Teacher Kimberly Krawczyk
Teacher Marilyn Rule
Teacher Felicia Burgin
Officer Jeff Heinrich
Officer Lazaro Ojeda
Officer Michael Leonard
Beigel Family (For Scott Beigel – Geography Teacher & Cross-Country Coach)
Linda Beigel Schulman (Scott's Mom)
Michael Schulman (Scott's Dad)
Mark Peters (Scott's Uncle)
Parent David Wilford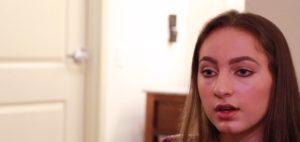 Parent Lori Alhadeff (Mother of Alyssa Alhadeff)
Parent Max Schachter (Father of Alex Schacter)
Parents of student Gina Montalto
Tony Montalto
Jennifer Montalto
2018 / 116 Minutes / Color / 16×9 / A film by Charlie Minn
HOW TO ORDER:
Public Performance and Digital Site Licenses are available through Soundview Media Partners. To inquire or to place an order, write to info@soundviewmediapartners.com or simply choose from the options below:
For group screening prices, please inquire.
In-home/personal use copies are available on Amazon: https://amzn.to/2LQZxxH
WATCH THE TRAILER