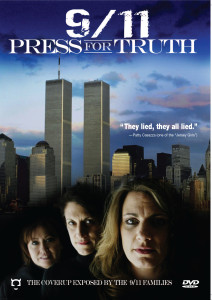 WHAT DO YOU REALLY KNOW ABOUT THE WORST TRAGEDY IN MODERN AMERICAN HISTORY? THE TRUE STORY BEHIND 9/11 WILL STILL MAKE YOUR BLOOD BOIL 15 YEARS LATER!
"One of those rare creatures in modern media: A Sept. 11 study stripped of politics and partisanship.  It's the anti-'Fahrenheit 9/11'!" – NUVO News Weekly
Although independent investigations began within weeks of both Pearl Harbor and the Kennedy assassination, the same was not true of the attacks of September 11th. Most people still remain unaware that formation of the 9/11 Commission was strongly opposed by many in Washington, including the Bush administration.
It was only due to pressure from the 9/11 families, led by a particular twelve calling themselves the Family Steering Committee, that fourteen months after the attacks the first hearing finally began.
The political becomes personal in Press for Truth, which examines the World Trade Center attacks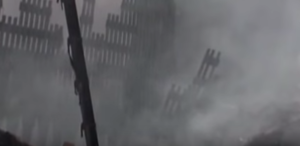 from the perspective of the families who lost loved ones.The feature documentary draws partly from Paul Thompson's website-turned-book, The Terror Timeline. The story arc is accented by the commentary of Lorie Van Auken, Patty Casazza, and Mindy Kleinberg, three of the "Jersey Girls."
Press for Truth exposes the gritty facts behind the events that followed the worst tragedy in American history.
"3 ½ out of 4 stars!  Let[s] the facts they've uncovered do the talking, knowing full well they are enough to raise the ire of any viewer." – Hub Weekly
In Press for Truth, five of the most prominent members of the Family Steering Committee, including three of the "Jersey Girls," tell their stories and subsequently lead a nation into the investigative process.
"A remarkable artistic statement that transcends ideology and operates at the highest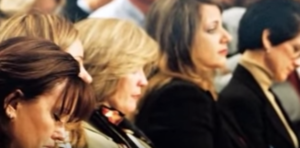 level of intellectual honesty, humanity, and patriotism." – Scoop News
Adapting Paul Thompson's definitive book "Complete 9/11 Timeline" (published by Harper- Collins as The Terror Timeline), the Press for Truth filmmakers stitched together rare, overlooked news clips, buried stories, and government press conferences, to reveal a pattern of official lies, deception, and political spin.
85 minutes on 1 disc
HOW TO ORDER:
Public Performance and Digital Site Licenses are available through Soundview Media Partners. To inquire or to place an order, write to info@soundviewmediapartners.com or simply choose from the options below:
For group screening prices, please inquire.
In-home/personal use copies available on Amazon: http://amzn.to/2eszahu
ALL RIGHTS AVALABLE
WATCH THE TRAILER