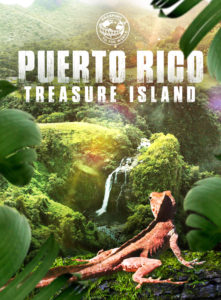 Puerto Rico is the subject of much conversation and controversy these days, from the politics of the nation's status to the dynamics of its infrastructure. In this program, viewers discover the depth of the island, its physical diversity and its cultural heritage.
Aside from its 430 kilometers of golden sand coasts, Puerto Rico hides a colonial treasure of untold wealth. In the capital city of San Juan, signs of its sixteenth-century origins remain as well as colossal fortresses, earning it a UNESCO World Heritage Site designation.
Nestled in the Caribbean Sea, this island is a water-sports paradise, renowned for diving, sailing, and deep-sea fishing. It is also home to one of the rarest bioluminescent bays on the planet, not to mention a massive rain-forest and spectacular caves.
Even if it is an American territory, Puerto Rico has a thriving artistic, musical, and culinary scene, and its culture and traditions are unique, rich, and colorful.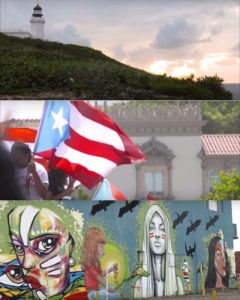 2019 / 75 minutes / color / 16×9 / A film by Yohan Leduc
HOW TO ORDER:
Public Performance and Digital Site Licenses are available through Soundview Media Partners. To inquire or to place an order, write to info@soundviewmediapartners.com or simply choose from the options below:
For group screening prices, please inquire.
In-home/personal use copies are available on Amazon: https://amzn.to/2ZY31oA
Watch the trailer