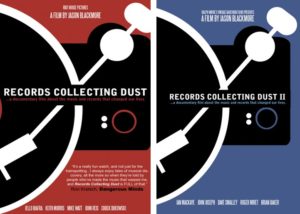 According to industry tracking firm Nielsen, Vinyl LP sales accounted for 14 percent of all physical album sales in 2017. The once nearly dead music format continues to regain momentum with over 7.6 million LPs sold between December 29, 2017 through the 28th June 2018.
According to the latest end of year report published by the Recording Industry Association of America (RIAA) physical album sales of vinyl and CDs out-stripped digital downloads in the USA in 2017. Further breakdown of physical sales provides a more complete picture: while CD sales have dropped 6%, vinyl sales have surged by 10% representing $395 million music revenues. 
The renewed interest in vinyl started in 2007 and is attributable the high-quality sound it delivers vs. the compressed digital delivery available online.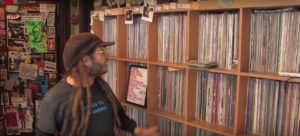 RECORDS COLLECTING DUST is a two film documentary series about hardcore punk music and the vinyl records that changed lives.
The original film "Records Collecting Dust" was written and directed by San Diego based musician and filmmaker Jason Blackmore (Death Eyes,Gunfighter). The film documents the vinyl record collections, origins, and holy grails of alternative music icons Jello Biafra (Dead Kennedys), Chuck Dukowski (Black Flag), Keith Morris (Black Flag, Circle Jerks), John Reis (Rocket from the Crypt) and over thirty other underground music comrades.
"I always enjoy tales of musical discovery, all the more so when they're told by people who've made the music that warped me, and Records Collecting Dust is FULL of that." —Ron Kretsch, Dangerous Minds
Records Collecting Dust – 57 minutes / 2015 / A film by Jason Blackmore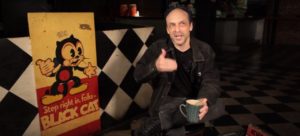 In 2018, Blackmore continued the series with "Records Collecting Dust II" which focuses on the East Coast cities of Boston, New York and Washington DC and includes in depth interviews with twenty eight highly influential people from the 1980's hardcore punk rock music scene including Ian MacKaye (Minor Threat), John Joseph (Cro-Mags), Dave Smalley (DYS), Roger Miret (Agnostic Front) and Clif Croce (The Freeze).
Records Collecting Dust II – 55 minutes / 2018 / A film by Jason Blackmore
Records Collecting Dust is a wonderful look at the resurgence of a business and the impact of a physical media music format that is simultaneously retro and contemporary.
HOW TO ORDER:
Public Performance and Digital Site Licenses are available through Soundview Media Partners. To inquire or to place an order, write to info@soundviewmediapartners.com or simply choose from the options below:
For group screening prices, please inquire.
Looking for a consumer version? Records Collecting Dust 2015 is available to stream at https://amzn.to/2OXUDzo. Records Collecting Dust II is available on DVD https://amzn.to/2o1Lzy4
RECORDS COLLECTING DUST (2015) TRAILER

RECORDS COLLECTING DUST II (2018) TRAILER