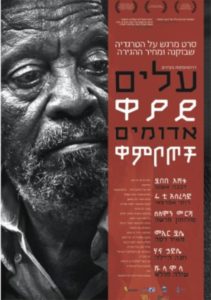 "Red Leaves" examines the life of a man, Meseganio Tadela (Debebe Eshetu), a 74-year-old recent widower and Ethiopian immigrant. Following the death of his wife, Meseganio sells his apartment and plans on living the rest of his days alternately living with the families of his sons. However, once put into practice, he discovers that his hard-lined traditional values are challenged by family members.
"Serious generational clashes develop when Papa actually starts staying with his children and their families. The drama puts one in mind of an August Wilson play, as families the whole world round suffer from similar dysfunctions." – The American Jewish World
"A timely depiction of the Ethiopian-Israeli struggle. This film is a very rare product in the Israeli film industry by offering a realistic look into the lives of Israeli-Ethiopians, even though fictional." – Yael Even Or, Africas Country
"The deep range of Eshetu's experiences gave an almost prophetic quality to his performance" – Iquo B. Essien, Indiewire
Meseganio Tadela immigrated to Israel from Ethiopia 28 years ago with his family. He chose to zealously retain his culture, talks very little, and hardly speaks Hebrew. After losing his wife, Meseganio sets out on a journey that leads him through his children's homes. He comes to realize that he belongs to a rapidly disappearing class that believes in retaining Ethiopian culture. As this harsh reality begins to hit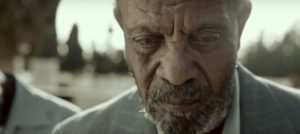 him, he struggles to survive according to his own rules.
"A shocking and moving incident on the street – Meseganio's equivalent of Lear's "storm scene", if you will – provides the movie's emotional crux." – Pop Matters
80 minutes on 1 disc / A 2014 film by Bazi Gete / COUNTRY – Ethiopia/Israel / LANGUAGE – Amharic w/ English Subtitles
Jerusalem Film Festival 2014 / Winner, Pirchi Family Award / Winner Fipresci Prize / Nominated Haggiag Award / Festival play included Pan African Film & Arts Festival 2016 (United States), Rotterdam International Film Festival 2015 (Rotterdam, Netherlands)
HOW TO ORDER:
Public Performance and Digital Site Licenses are available through Soundview Media Partners. To inquire or to place an order, write to info@soundviewmediapartners.com or simply choose from the options below:
For group screening prices, please inquire.
In Home/Personal use copies available on Amazon: http://amzn.to/2wr2f7O
Watch the trailer…