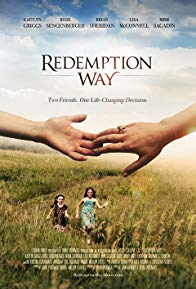 Why do bad things happen to good people? And, how can we be at peace about our loved ones and their eternity? These are just two of the questions raised by "Redemption Way".
Jenny Paine is a hospice nurse who feels it is her mission to safely deliver souls into the next life. However, when her childhood friend, Autumn, is put in hospice, Jenny's attempts at sharing her Christian faith are angrily rejected.
Feelings of helplessness extend to other areas of Jenny's life as well. She longs for children, but her husband doesn't feel ready financially, and Jenny's chance for a promotion at work is being sabotaged by a scheming co-worker.
With time running out, Jenny must place her faith in God by making a life-changing sacrifice.
The emotional film features Mimi Sagadin (Halfway), Ruth Kaufman (the MisEducation of Bindu), Suzanne C Johnson (The World Without You), Louisa Heavner (Cover Me) and a wonderful supporting ensemble.
Winner, Bronze Crown, ICVM Crown Awards
Nominated, Best Gospel Presentation, Christian Worldview Film Festival
Awarded the Dove Seal of Approval
"A soul-searching story…one that many of us have faced in our lives as Christians" – Dove Foundation
Co-director Podowski said of the film "It's not about 'the Christian is right and the atheist is wrong,' it's about opening up a conversation about faith. It's really about friendship and forgiveness and sacrifice."
2017 / 97 minutes / color / English language / A film by Dan Gremley (Lady Dead) and Brad Podowski (Silent as the Grave)
HOW TO ORDER: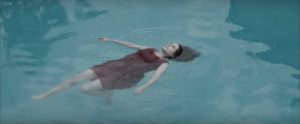 Public Performance and Digital Site Licenses are available through Soundview Media Partners. To inquire or to place an order, write to info@soundviewmediapartners.com or simply choose from the options below:
For group screening prices, please inquire.
In-home/personal use copies are available on Amazon: https://amzn.to/2IgFubQ
Watch the Trailer