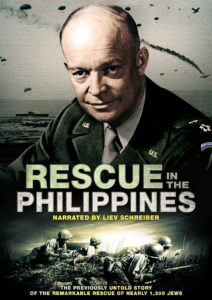 The previously untold story of the remarkable rescue of nearly 1,300 Jews…
"Gripping" – The Los Angeles Times
"Fascinating…as heartbreaking as it is courageous." – The New York Times
During the days leading up to World War II, the five Frieder brothers–Cincinnati businessmen making two-for-a-nickel cigars in Manila–banded together with charismatic first president of the Philippines Manuel Quezon, U.S. High Commissioner Paul McNutt, and an ambitious U.S. Army Colonel named Dwight Eisenhower to help nearly 1,300 Jewish men, women, and children escape the Nazis and immigrate to the Philippines.
That heroic effort and show of moral courage occurred at a time when most of the world was still reluctant to intercede on behalf of Europe's Jews. In fact, the U.S. State Department was uncomfortable with the idea, concerned that the large wave of Jewish immigrants might use the Philippines as a back door into the U.S.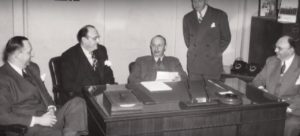 However, despite that concern and regardless of the pragmatism that may have influenced Quezon's decision to welcome them, the rescue of those Jewish refugees has impacted generations.
55 minutes on 1 disc / 2013 / English Language / A film by Russell Hodge
HOW TO ORDER:
Public Performance and Digital Site Licenses are available through Soundview Media Partners. To inquire or to place an order, write to info@soundviewmediapartners.com or simply choose from the options below:
For group screening prices, please inquire.
In-home/personal use copies are available on Amazon: https://amzn.to/2KbSHBN
WATCH THE TRAILER