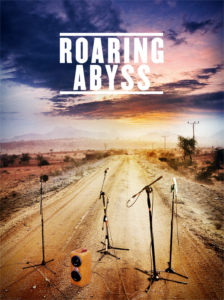 A feature length documentary chronicling the diverse and ancient sounds of Ethiopia. "Roaring Abyss is a feel-good film, a start-to-finish musical journey across Ethiopia." – St. Bernard Voice.
Ethiopia has over eighty different cultures. With live recordings of music, this film is a voyage of discovery across mountains, deserts and forests to find the last interpreters of traditional Ethiopian music. It is a search for authenticity which is increasingly being pushed aside by electronics and mainstream culture…
A sound journey across the mountains, deserts and forests of Ethiopia and its cultural universe. Roaring Abyss will take you through an extensive and previously unpublished collection of music recordings of invaluable importance for the transmission and preservation of the African heritage.
Ethiopia's music scene is known for its distinctive genre of Ethio-Jazz, a blend of western musical sounds, Armenian introduced brass instruments, and Ethiopia's traditional folk and religious music. Most focus on Ethiopian music highlights the country's modern musical output, music that utilizes keyboards, synthesizers, and drum machines.
"You feel the sounds so closely, you can almost smell the air and you know that it's as close as you can get to actually being there yourself" – What's On Africa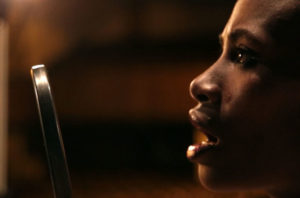 "The beautiful music that is captured in the film is deeply moving and spiritual. The music's ancient past reverberates and bounces off the traditional instruments played, such as the Krar (a five or six stringed lyre), Washint (type of flute), Masenqo (single stringed bowed lute) and Kebero (double headed drum with animal skin stretched over making it a membranophone)." – OkayAfrica
"A fascinating document of music that has been passed on from generation to generation for centuries." – FilmAfrica.org
Official Selection – Rotterdam International Film Festival
Official Selection – WOMEX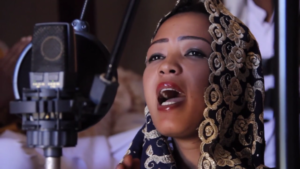 "Roaring Abyss is a feel-good film, a start-to-finish musical journey across Ethiopia, where, we're told, 'Ninety million people in the second most populated African country are singing in eighty different languages on both sides of the Rift Valley.' The sound and picture quality are terrific, and the whole experience of Roaring Abyss leaves you feeling as if your world just got larger—and maybe older, and wiser—thanks to the musicians who were captured on camera" – Family Home Theater
Hagerignya Band
Awassa Sidamo Ibahal Aderash Band
Mezjeng Tribe
Weldie Almaw
Dorze Music Group
Yem Tribe
Tigray Police March Band
Harar Policemarch Band
Kaffa Band
Maekel Bahil Tigray
Yohannis Tadesse
Awrus Traditional Band
Mebtu Adugna
Azmari Bet Band
Hidase Habru Traditional Band
Damot Azmaribet Band
Wello Bahil Amba Band
Gashe Chane
Gashe Assefa
Yayneabeba Nigus
Hadiya Bahil Band
Hammer tribe band
Hadiya tribe band
Wetayita tribe band
Basketo tribe band
Bena tribe band
Marako tribe band
Gurage band
Mursi tribe band
Surma tribe band
Konso band
Sambe Gore Band
Ato Mengesha Abera
The Three Azmari Kids
Harar Adagar Band
Anyuak tribe/Nuer tribe
Shenen Gibe Band
Selam Band
Tigray Arts College Band
Jazzmaris
A film by Quino Piñero
87 minutes on 1 disc / English & Amharic w/English Subtitles / 2017
HOW TO ORDER:
Public Performance and Digital Site Licenses are available through Soundview Media Partners. To inquire or to place an order, write to info@soundviewmediapartners.com or simply choose from the options below:
For group screening prices, please inquire.
In-home/personal use copies are available on Amazon: http://amzn.to/2umLaLO. Avail to stream: https://amzn.to/2mEvSvW
WATCH THE TRAILER