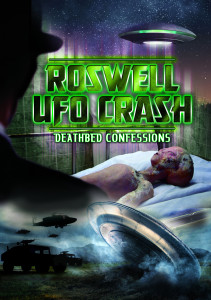 Was (is) there a conspiracy? This series of events has been studied for years by both professionals and amateurs alike…
UFO investigator Don Schmitt reveals deathbed confessions, eyewitness testimony and other evidence related to the 1947 Roswell Incident. As a leading Ufologist and Roswell researcher, Schmitt has deemed Roswell as the "ultimate cold case," approaching the most enigmatic UFO case of all time like a criminal investigation.
Among the eyewitnesses who came forward was Sgt. Earl Fulford, who was part of the recovery team after the crash. He described debris that crumpled in his hand but then returned to its original shape and size. It's possible that this material was reverse engineered when Wright Patterson AFB commissioned the Battelle Institute in 1948 to develop a "self-healing" metal. The special project created the new alloy "Nitinol," Schmitt reveals. Even though General Walter Haut was threatened by different sources to remain quiet, he acknowledged that a temporary morgue had been set up at the Roswell base after the crash, and that he saw an egg-shaped craft and dead bodies (the size of children but with large heads) inside the "Big Hanger."
Roswell HAPPENED and the evidence is overwhelming.
120 minutes on 1 disc
HOW TO ORDER:
Public Performance and Digital Site Licenses are available through Soundview Media Partners. To inquire or to place an order, write to info@soundviewmediapartners.com or simply choose from the options below:
For group screening prices, please inquire.
In-home/personal use copies are available on Amazon: http://amzn.to/2dExuRs
WATCH THE TRAILER