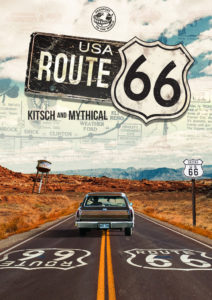 The United States is home to a highway that has captured imaginations for nearly a century. This mythical route is part of American folklore, even of the great American dream. Its name is Route 66!
No story of America can go without a dedicated chapter on the development and history of Route 66.
The incredible stretch of road, originally established in 1926, crosses eight states (from Illinois through Missouri, Kansas, Oklahoma, Texas, New Mexico, and Arizona before ending in Los Angeles County, California). Spanning approx. 2400 miles connecting Chicago to Santa Monica, it glides through cities including St. Louis, Tulsa, Oklahoma City, Santa Fe, Albuquerque, Flagstaff as well as hundreds of towns along its path. While officially Route 66 no longer exists, the majority of it remains to be driven and enjoyed, providing the experience of a lifetime for travelers, adventurers, desperadoes, and dreamers.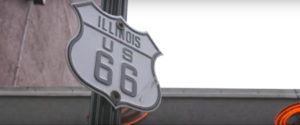 Over its lifetime, Route 66 has seen it all: first it was a symbol of hope and prosperity, and then it was forgotten when the superhighways were built. However, new life has been breathed into Route 66 by nostalgia buffs who want to experience the historic crossing and simply discover the beauty of the American kitsch that still lines a road that has effectively become an open-air museum.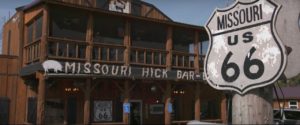 US 66 served as a primary route for those who migrated west, especially during the Dust Bowl of the 1930s, and the road supported the economies of the communities through which it passed. People doing business along the route became prosperous due to the growing popularity of the highway, and those same people later fought to keep the highway alive in the face of the growing threat of being bypassed by the new Interstate Highway System.
This is the story of Route 66
2019 / 64 minutes / Color / English language / A film by Nicolas Breton
HOW TO ORDER:
Public Performance and Digital Site Licenses are available through Soundview Media Partners. To inquire or to place an order, write to info@soundviewmediapartners.com or simply choose from the options below:
For group screening prices, please inquire.
In-home/personal use copies are available on Amazon: https://amzn.to/2ViyeUW
Watch the trailer