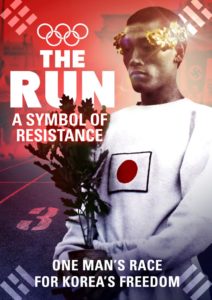 Caught between two countries, one Korean athlete goes against Japan and inspires a nation. "The Run" combines Olympic History with Sports Activism to tell a compelling tale of how one man battled a bureaucratic system.
It was the Summer of 1936. Nazi-Germany was hosting the Olympic Games. Unnoticed by most, another political drama was unfolding in Berlin… Sohn Kee-Chung, a Korean athlete, won a gold medal in the marathon. Forced to run under the Japanese flag, his run becomes a symbol of oppression and rebellion.
The film links Sohn's story to the larger history of the 20th century. The Run is the forgotten story of Sohn Kee Chung.
Some historical perspective on Sohn Kee Chung:
Sohn, competing for the Empire of Japan, won the gold medal at the 1936 Summer Olympics in the marathon. He ran the 42.195 kilometres (26.219 mi) course in 2:29:19.2, breaking the Olympic record. His Korean teammate Nam Sung-yong took the bronze medal. As Korea was under Japanese occupation at the time, the International Olympic Committee (IOC) officially credited Japan with Sohn's gold and Nam's bronze in the 1936 Summer Olympics medal count.
On December 9, 2011, the IOC recognized Sohn's Korean nationality in his official profile. It cited his efforts to sign his Korean name and stressing Korea's status as a separate nation during interviews. The move was part of the Korean Olympic Committee's repeated requests to acknowledge Sohn's background. However, the IOC ruled out changing the nationality and registered name per official records to prevent historical distortion.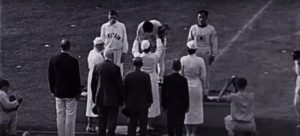 Featuring Adam Wakeling, Sohn Kee-chung (Olympia Part One: Festival of the Nations), Volker Kluge (Hitlers nützliche Idole) and Lee Joon-Seung.
2016 / 52 minutes / Color and Black & White / English Language / A film by Friedemann Hottenbacher (My Atomic Aunt)
HOW TO ORDER:
Public Performance and Digital Site Licenses are available through Soundview Media Partners. To inquire or to place an order, write to info@soundviewmediapartners.com or simply choose from the options below:
For group screening prices, please inquire.
In-home/personal use copies are available on Amazon: https://amzn.to/2SOvGZz
WATCH THE TRAILER