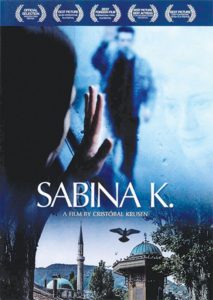 You can lose everything before finding what matters most
Directed by Cristobal Krusen (Final Solution)
Sabina, a divorced mother of two small children, falls in love with Sasa, an old friend from the Bosnian war. The two plan to marry, but Sasa mysteriously disappears.
A few weeks later, Sabina discovers that she is pregnant, loses her job, and is threatened by her ex-husband. At her breaking point, she checks into a hotel and begins swallowing pills, slipping into unconsciousness.
What happens next is subject to opinion, but one thing is clear—Sabina will never be the same.
Interfaith relations (Muslim/Christian), abortion, divorce, persecution, depression, suicide, family dynamics and abandonment are themes embedded into this complicated multi-dimensional international drama.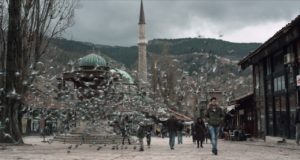 With a highly emotional arc that moves from love and hope to puzzlement and despair to near death and then back to hope and love again, Sabina K is inspired by a true story.
Stunningly filmed and set in Bosnia and Herzegovina, Sabina K is the recipient of numerous awards including
Jaipur International Film Festival, Won, Best Feature Film, Best Female Film, Best Actress
Sabaoth International Film Festival, Won, Festival Award, Best Feature Film
Belize International Film Festival, Won, Conchshell Award, Best Narrative Feature
ICVM Crown Awards, Won, Gold Crown, Best Drama over $250,000, Best International Film
International Family Film Festival, Won, Film Award, Best Foreign Drama Feature
Minneapolis St. Paul International Film Festival, Won, Best MN-Made Narrative Feature – Special Mention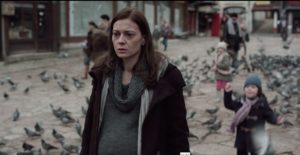 "[Five Stars] – Bosnian actress Alena Džebo portrays the central character with such heart-tugging skill that I hope we will be seeing her in other films" – Visual Parables
Featured cast includes Alena Dzebo (Import), Ana Andelic, Mugdim Avdagic (Twice Born), Jelena Basic and Senad Bašić (Three Days in Sarajevo).
Viewer discretion advised due to mature themes.
126 minutes on 1 disc / 2015 / A film by Cristobal Krusen / Bosnian with optional English, Italian, French and Spanish subtitles.
HOW TO ORDER:
Public Performance and Digital Site Licenses are available through Soundview Media Partners. To inquire or to place an order, write to info@soundviewmediapartners.com or simply choose from the options below:
For group screening prices, please inquire.
WATCH THE TRAILER