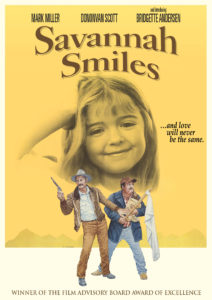 "Savannah Smiles is, hands down, one of the best family films of all time." – DVDTalk
Now, in a brand new (2018) 2K transfer struck from a rare 35mm print, Savannah Smiles comes to life again for an entirely new set of generations!
The story remains the same (of course)…
Two crooks on the run are about to have their hearts stolen by a six-year-old girl.
Savannah Driscoll (Bridgette Andersen), the young daughter of a politician, runs away after being neglected by her busy parents. She hides in the car of Alvie and Boots, two not-so-bright crooks who are slowly converted into parent figures to her. A surprising bond of love and redirection forms among the trio as the police close down on the supposed kidnappers.
Featuring Bridgette Andersen, Donovan Scott, Mark Miller, Michael Parks, Peter Graves, Pat Morita, Fran Ryan.
"Savannah Smiles is, at its core, a sweet film about how the love of innocent children is more powerful than greed or ambition." – Commonsense Media
"Savannah Smiles beautifully captures the feeling of childhood longing that none of us really ever forget." – Movie Pie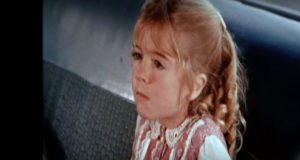 "I would recommend it anyone of any age" – Fast Rewind
Nominated, Young Artist Award, Best Young Motion Picture Actress, Bridgette Andersen
Nominated, Young Artist Award, Best Family Motion Picture
Savannah Smiles is available in two formats: The restored film as a DVD or, as a DVD/Bluray Combo pack that boasts a wealth of bonus material including
High Definition Blu-ray (1080p) and Standard Definition DVD presentations of the main feature in 1.78:1 aspect ratio
Original Mono Audio (Uncompressed PCM on the Blu-ray)
'The Making of Savannah Smiles' brand new documentary about the making of this classic comedy featuring writer / producer Mark Miller, star Donovan Scott, Teresa Andersen (mother of Bridgette Andersen) and composer Ken Sutherland (HD)
'Memories of Bridgette Andersen' featuring all-new interviews with Teresa Andersen (Bridgette's mom) along with writer / producer Mark Miller and actor Donovan Scott (HD)
'The Songs and Music of Savannah Smiles' featuring brand new interview with composer Ken Sutherland (HD)
Original Theatrical Trailer (SD)
Collectible Mini- Poster
1982 / 105 minutes / A film by Pierre De Moro
HOW TO ORDER: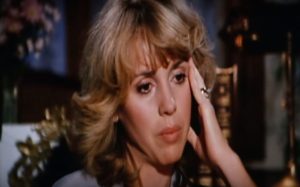 Public Performance and Digital Site Licenses are available through Soundview Media Partners. To inquire or to place an order, write to info@soundviewmediapartners.com or simply choose from the options below:
For group screening prices, please inquire.
In-home/personal use copies are available on Amazon on both DVD (https://amzn.to/2FlTLzf) or as a DVD/Bluray Combo (https://amzn.to/2Kfw7Ie)
WATCH THE TRAILER