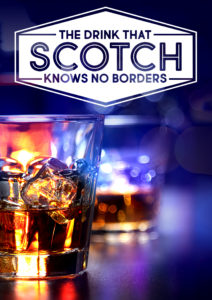 From the Scottish Highlands and Lowlands to taverns around the world, the history of Scotch, its science, business, marketing and cultural impact are told in this feature documentary:
SCOTCH: THE STORY OF WHISKY*
Picture the scene: Rustic Caledonia, half a millennium ago. A monk meddles with water and barley. Alchemy fizzles, and the result is whisky.
In shady brooding glens and by gleaming lochs, farmers and peasants repeat the trick a million times over. Amber liquid seeps across Scotland, but it doesn't stop there. The humblest of people created a colossus that coils itself around the world. It will embrace craftsmanship, culture, identity, land, science, and marketing and tie itself to great historical events.
The story of scotch is one of a multinational, multi-billion-dollar super-industry, and here, for the first time, the story is told in detail.
Some facts and figures to astound you:
According to the Scotch Whiskey Association: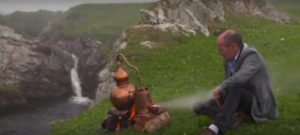 UK exports earned £139 every second in 2017.
39 bottles were shipped overseas each second.
Scotch Whisky accounts for approximately 20% of all UK food and drink exports
More than 10,000 people are directly employed in the Scotch Whisky industry.
Over 40,000 jobs across the UK are supported by the industry, 7,000 of them in rural areas providing vital employment and investment.
Some 20 million casks lie maturing in warehouses in Scotland.
Scotch: The Story of Whisky marries the allure of scenic Scotland with engrossing storytelling, rich characters, and frequent revelations. The tale of whisky is the tale of Scotland's gift to the world, and so it travels to Sweden, Japan, America and Australia.
2016 / 153 minutes / English / A film by Don Coutts and featuring David Hayman (The Boy in the Striped Pajamas, Sid and Nancy)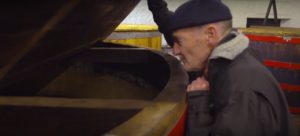 HOW TO ORDER:
Public Performance and Digital Site Licenses are available through Soundview Media Partners. To inquire or to place an order, write to info@soundviewmediapartners.com or simply choose from the options below:
For group screening prices, please inquire.
In-home/personal use copies are available on Amazon: https://amzn.to/2mMxpjF
WATCH THE TRAILER

*Yes… there are two ways to spell it…Whisky or Whiskey.