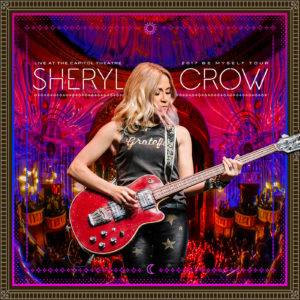 2019 Winner of the Home Media Award for Best Music/Performance.
A spectacular DVD plus 2 CD set featuring 32x Grammy Nominee / 9 time Grammy Award Winner Sheryl Crow.
Since exploding onto the global stage in 1993 with the multi-platinum Tuesday Night Music Club album, the one-time music teacher and studio vocalist from Kennett, Missouri has forged a career to become the finest female singer/songwriter of her generation. On November 10, 2017, at the historic Capitol Theatre in Port Chester New York, Sheryl Crow played the final night of her Be Myself tour.
This performance featured Sheryl with her all new band in top form performing new songs from her 8th studio album. Included are the Title Track "Be Myself" along with her newest hits "Halfway There" and "Atom Bomb ", as well as her classic hits including "Comon' Comon" All I Wanna Do", "Leaving Las Vegas ", "First Cut Is The Deepest", Soak Up The Sun", "If It Makes You Happy" and many more.
The Film also features a vintage Black and White flashback introduction of many legends who have graced the Capitol Theatre stage over the years, interspersed with exclusive interview segments with Sheryl recently filmed at her Farm in Nashville.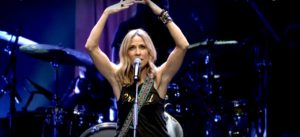 The entire track listing is:
Every Day Is A Winding Road
A Change Would Do You Good
All I Wanna Do
My Favorite Mistake
Be Myself
Long Way Back Home
Run Baby Run
Can't Cry Anymore
The First Cut Is The Deepest
Atom Bomb
Halfway There
There Goes The Neighborhood
Leaving Las Vegas
Strong Enough
Heartbeat Away
Roller Skate
Best of Times
If It Makes You Happy
Soak Up The Sun
Midnight Rider
I Shall Believe
2017 / 125 minutes / color / English language
HOW TO ORDER:
Public Performance and Digital Site Licenses are available through Soundview Media Partners. To inquire or to place an order, write to info@soundviewmediapartners.com or simply choose from the options below:
For group screening prices, please inquire.
In-home/personal use copies are available on Amazon: https://amzn.to/2VWQRdD
WATCH THE TRAILER