Conspiracy or Fact?
An expose on US oligarchs' genocidal activities, from eugenics to perpetual war, to the deadliest vaccines in 100 years.
From Award Winning director John Potash (Drugs as Weapons Against Us: The CIA War on Musicians and Activists, Who Killed Tupac?).
"Shots" puts an interesting perspective on the little-known history of eugenics. It traces the genocidal, anti-ethnic eugenics movement which resulted in the sterilization and elimination of millions. It exposes how the wealthiest families financed the evolution of eugenics into Nazi Germany, and pushed America into perpetual wars. These families further influenced the government's elimination of financial liability for vaccine manufacturers while simulating run-ups to the 2020 pandemic. By that year the wealthiest had bought and controlled the media, and censored medical experts that criticized government actions.
"Shots" illuminates how the government censored effective therapeutics, financially incentivized hospitals to adopt misleading reporting practices and deadly treatments, doubled global deaths with lockdowns, bankrupted small businesses, and allowed the most unsafe vaccines in a century.
WINNER! 2022 Calcutta International Cult Film Festival: CICFF Award
WINNER! 2022 Virgin Spring Cinefest, Gold Award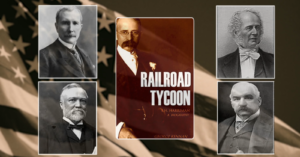 2022 / Documentary / 146 minutes / Color / English / A film by John Potash
HOW TO ORDER:
Public Performance and Digital Site Licenses are available through Soundview Media Partners. To inquire or to place an order, write to info@soundviewmediapartners.com or simply choose from the options below:
For group screening prices, please inquire.
In-home/personal use copies are available on Amazon: https://amzn.to/3ymdI7W
Watch the trailer