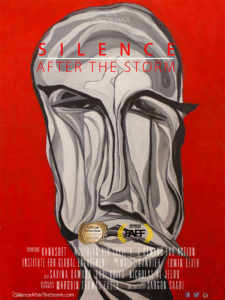 A reflective journey of nostalgia and discovery through the Assyrian genocide.
In midst of an existential threat to the indigenous Assyrians by ISIS, the filmmaker travels back to his ancestral homeland, Syria, on a journey of nostalgia and discovery.
After ISIS kidnapped many of his relatives in Syria, Fadi, a local Assyrian artist, reflects on his people's dire condition in ironic and profound thoughts. While he works on his new art piece, the filmmaker travels back to his ancestors' homeland exposing the atrocities and searching for hope.
The Assyrian Christians are an indigenous ethnic minority group also known as Syriac or Chaldean. Still suffering from unhealed wounds from the unrecognized genocide in 1915, they face a new threat by ISIS that could cost them a millennia-old existence in the region.
In February 2015, ISIS invaded their last heavily concentrated region in Syria destroying most of their villages and kidnapping over 200 civilians.Their fate is still uncertain.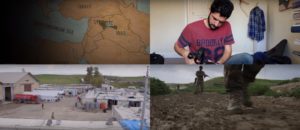 The film was shot in Turkey, Iraq and Syria in 2015 and completed in 2016.
Features Nicholas Al-Jeloo, Savina Dawood, Savina Dawood, Fadi Khiyo, Fadi Khiyo, Sargon Saadi, Sargon Saadi
2016 / 25 minutes / Color / A film by Sargon Saadi
HOW TO ORDER:
Public Performance and Digital Site Licenses are available through Soundview Media Partners. To inquire or to place an order, write to info@soundviewmediapartners.com or simply choose from the options below:
For group screening prices, please inquire.
WATCH THE TRAILER