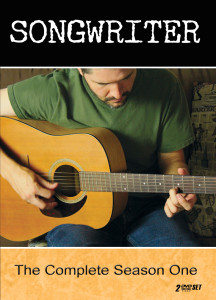 SONGWRITER: COMPLETE SEASON ONE (6 x 30)
"…may be one of the best available introductions to the trade. Recommended" – Video Librarian (May 2014)
Into the minds, hearts and studios where it all comes together, the 2013 Songwriter: Complete Season One investigates the process of creating and refining a song.
Touching upon such subjects as rhythm. emotion, influence, inspiration, technology, collaboration and education, Songwriter features a broad spectrum of musical genres including Rock, Country, Progressive, Folk, Punk, Hip Hop… The series provides valuable insights into process and development for any artist seeking to gain understanding into how songs are conceived, developed and produced.
Produced by 6minor Films in one the hotbeds of American musical culture –  Nashville – Songwriter features solo artists, songwriters and bands, each exploring not only the general process of song creation, but also the life events, struggles and emotions that influence and shape musical creation, lyric and final result.
Episode 1: prattle on, rick
prattle on, rick. is a Nashville based "band" helmed by Patrick Rickelton. Patrick discusses the importance of drawing on influences to help formulate songs. He covers his creative process from inception to final recorded product, stressing the importance of uninterrupted work time. Trailer: http://youtu.be/XG0OJIhlPlI
Episode 2: Pageant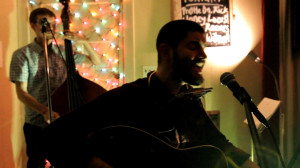 Pageant is an East Nashville based 3 piece band built around a brother/sister team. Derek Porter, the brother, is the primary songwriter. He discusses the influences that technology has had on his songwriting, and talks about his process of starting with a "nugget" of an idea. Derek stresses the importance of collaboration in songwriting and the positive effects that it has on his songs. Trailer: http://vimeo.com/69290369
Episode 3: Froskull
Froskull is an anomaly in the Nashville music scene – a 4 piece progressive rock band in the vein of Rush, Yes or King Crimson. Stephen Rockford Hammond is the primary songwriter for the group. He discusses his music education and the impact it has on his melodic compositions. He speaks to the importance of editing in writing to convey the songs in the most efficient manner. Stephen's songwriting methods are varied, and he speaks about the different approaches he's used. Trailer: http://youtu.be/jfT6kvPE0aE
Episode 4: Brad Pounders
A Memphis native, Brad Pounders is a songwriter and multi-instrumentalist. After a 10 year hiatus from music, he felt compelled to write music again, and attacked it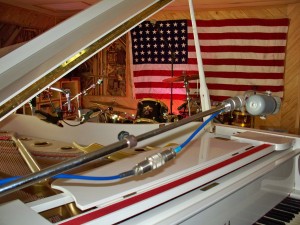 with passion. He speaks of the importance of channeling ones struggles and emotions into songs and also shares his unique perspective on accepting praise and criticism of his work. Brad covers his methods from theme development to final construction of a lyric.
Episode 5: Them Vibes
Them Vibes is a Nashville-based rock duo; Larry Florman (a.k.a. Brother Love) and Alex Haddad. They discuss their journey from being a signed country act, to a songwriting team. Both Alex and Brother Love convey the importance of their collaborative writing method. Each has strengths and weaknesses, but they complement one another and turn out great songs. They discuss how they study the craft of songwriting as well as the importance of following an idea through to completion… never accepting good enough. They also discuss the sacrifices they've made in order to do the thing they truly love doing… making music and writing songs.
Episode 6: Rio
Rio is the final artist we feature in the series and he comes from the pop/urban world of writing, which is quite different from what most people expect of when they think of songwriting. Rio relies heavily on the technological end of music making to create beats which he will write lyrics and weave melodies over to create his songs. Rio talks about his inspirations and his need to create music every single day. Another part of Rio's income is selling beats that he has created so that others can use for their own vocals. Rio is a gifted Producer and is pursuing that path in the pop/urban field -He is always seeking out talented new artists for development.
ABOUT THE FILMMAKERS
Mike Purcell: Mike Purcell is a 19 year audio engineer veteran who began playing guitar at the age of 15 years. By 16 he was in his first band. Since then, Mike's love for music – both on the creative and technical sides – has had him working on a variety of albums, both independent and major label. The last 10 years he has focused primarily on the development of songwriter demos and independent album projects. Mike is an alumni at  Belmont University.
Eric Fazzini: "I've been playing sax long enough for it to be able  to legally go into a bar by itself," says Eric Fazzini. A big fan of SKA by age 13, Eric started playing professionally at the age of 15 with various local bands in and around Denver, CO. From intimate clubs to a 50,000+ crowd at a festival in the Czech Republic, Eric has toured the world. Taking time off from touring, Eric moved to Nashville to work on Film doing Audio Post Production. While still keeping his passion for writing, recording, and continued love for music, Eric teamed up with Mike Purcell to start 6minor Films to give back the knowledge they have gathered throughout the years.
ORDER THE 2-disc IN-HOME EDITION OF THE SERIES ON AMAZON for 24.95 SRP: http://amzn.to/1gUjmOV
OFFICIAL PRESS RELEASE: Songwriter Press Release pdf
—————————————————————————————————————————————-
PUBLIC PERFORMANCE AND DIGITAL SITE LICENSING IS AVAILABLE THROUGH SOUNDVIEW
Public Performance Rights and Digital Site License inquiries to info@soundviewmediapartners.com or choose from the license options listed below: