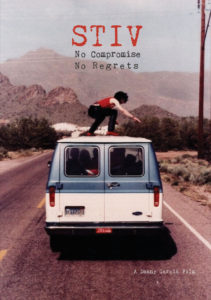 "A brilliantly crafted film" – Filmmakers Cinema
From Danny Garcia, the director of Rise and Fall of The Clash, Looking for Johnny and Sad Vacation, comes this 2019 feature documentary on Stiv Bators with an original score by Jimmy Zero (CBGB)
Almost 30 years after Stiv's mysterious death in Paris, the Dead Boys have become the stuff of (Punk) legends but unsurprisingly, the story remains largely untold.
How did this native from Girard, Ohio end up living the life of Riley in Paris, France?
Was Stiv really hit by a car (or a taxi…) on that fateful day?
Who was the real Stiv Bators?
These are a few of the questions answered in STIV.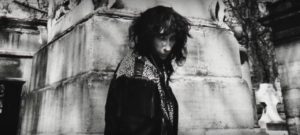 The film features exclusive interviews and archival footage of numerous punk luminaries and bandmates, including Joey Ramone, Slim Jim Phantom (Stray Cats), Jimmy Zero (Dead Boys), Nick Turner and Dave Tregunna (Sham 69), Frank Secich (Blue Ash, Stiv Bators Band, Deadbeat Poets), Cynthia Ross (B-Girls), and more.
"All students of punk history need to see this film. If you've ever wondered who is the ultimate punk frontman, Stiv: No Compromise, No Regrets has your answer." – The Void Report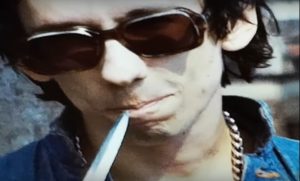 "Insightful, funny and emotional. What a movie!" – RPM
"A surprisingly effective metaphor for the post-punk era, so full of desperate choices and middle finger-flying fun" – Please Kill Me
"This long-awaited documentary explores every phase of his life, including his formative years in Youngstown, Ohio, his time with projects such as The Wanderers and Whores of Babylon (feat. Johnny Thunders & Dee Dee Ramone), and ultimately, his final days in Paris.  Complete with a killer soundtrack, never released 8mm footage from private collections" – Proctors Collaborative
2019 / 82 minutes / color / English language / A film by Danny Garcia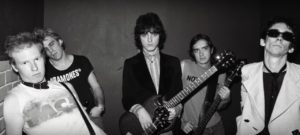 HOW TO ORDER:
Public Performance and Digital Site Licenses are available through Soundview Media Partners. To inquire or to place an order, write to info@soundviewmediapartners.com or simply choose from the options below:
For group screening prices, please inquire.
In-home/personal use copies are available on Amazon: https://amzn.to/2VmlKLf
WATCH THE TRAILER