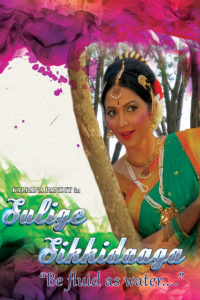 SULIGE SIKKIDAAGA ' Be fluid as water' is a magnificent tribute to the power of the human spirit to triumph over adversity!
With a special focus on Women's Empowerment, the film presents the story of one young woman whose life begins to spiral out of her control. When it does, she faces the choice of following but one of two paths.
With the creative use of split screen technology, the film showcases the two paths  in the same timeline; one path showing what happens when her society does not stand by her and rejects her because of her circumstances; the other path showing what happens to her when society stands by her in full support!
The film also brings awareness to the medical condition of grand mal epilepsy.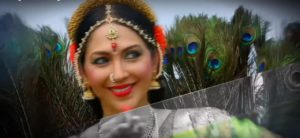 Woven with a taut and brilliant screenplay, filmed in cinematically beautiful locations in and around Bengaluru, India, Be Fluid as Water features a stunning finale in Tucson, Arizona.
The film has garnered positive reviews and wonderful audience acceptance. The inventive production boasts great music and a chilling background score which enhances the counterpointed story line.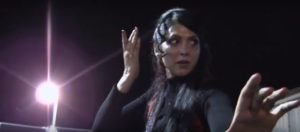 "An Indian film that uses a Sliding Doors-style narrative to send an empowering message…" – Film Threat. It is effectively a "PSA for women's empowerment and epilepsy awareness."
"The film is a tribute to women empowerment that shows the heroine as a perfect example to overpower all obstacles, difficulties and stand on her own feet." – DaijiWorld
Written by Scott Barker and starring Kalpana Pandit, Vivek Punjabi, Lalitha Rajagopal, Clement Sequeira, Akash Hora and Cliff Janke, the production is the work of House of Pandit, and directed by Sundeep Malani.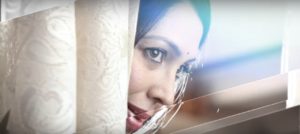 40 minutes / 2015 / Color / Kannada and Tulu with English subtitles / A film by Sundeep Malani (Janleva 555)
HOW TO ORDER:
Public Performance and Digital Site Licenses are available through Soundview Media Partners. To inquire or to place an order, write to info@soundviewmediapartners.com or simply choose from the options below:
For group screening prices, please inquire.
In-home/personal use copies are available on Amazon: https://amzn.to/2Nc8C8t
WATCH THE TRAILER