Internationally renowned Tai Chi Master Jian Liu Jun shares his deep understanding of the principles of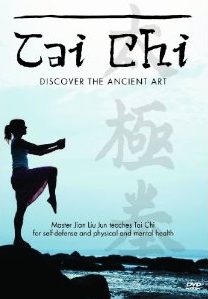 Tai Chi Chuan (literally, "supreme ultimate fist"). This famous martial art has been practiced for centuries, both for self-defense and its legendary physical and mental health benefits.
The presentation combines both history and practice into a dynamic program that offers both routines and historical perspective.
Spiral Movements form the basis of all Tai Chi Chuan, and in this feature length program Master Jian Liu Jun focuses on them as he teaches the Yi Ying, Yin and Yang, the Five Elements and the Eight Trigrams. He then shows us Spiral Movements and the Figure 8. The Figure 8 is a short form, which is ideal for learning the essential Tai Chi techniques. It is also one of the forms used in Chen style Tai Chi competitions.
1 X 107 minutes
HOW TO ORDER:
Public Performance and Digital Site Licenses are available through Soundview Media Partners. To inquire or to place an order, write to info@soundviewmediapartners.com or simply choose from the options below:
For group screening prices, please inquire.
In-home/personal use copies are available on Amazon:
In home personal use copies are available on Amazon: http://amzn.to/S6cV0m