When every gesture has a meaning…Inside African Healing Ceremony that few have ever seen…
In the African worldview, dance is a conduit of individual and community healing. African conceptualizations of illness and health integrate social,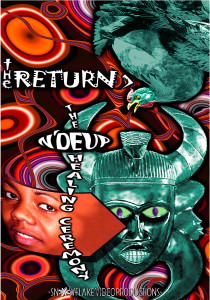 spiritual, physical and mental realms all of which are impacted by trauma.
This film reveals the healing ritual called the N'Deup Healing Ceremony. Every gesture has a meaning: the dances, the millet, the beat of the drums together with the litanies pronounced by the priestess. In the indigenous belief system it is known that the family and community collaborate with the N'Deupkaat to heal the patient.
This is a rare opportunity to witness and learn about the healing ceremony that very few outsiders have been privileged to witness.
31 minutes on 1 disc
HOW TO ORDER:
Public Performance and Digital Site Licenses are available through Soundview Media Partners. To inquire or to place an order, write to info@soundviewmediapartners.com or select from the License Options below:
For group screening prices, please inquire.
In-home/personal use copies are available on Amazon: http://amzn.to/1QbgU7L
Watch a clip from the film