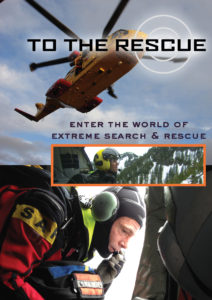 Is the Search and Rescue system (SAR) itself putting out its own SOS call to 911?
As more urban adventurers seek outdoor recreational thrills than ever before, search-and-rescue teams are pushed to the limit trying to save those adventurers from the elements – and from themselves.
GPS technology and the assumption that help is just a cell-phone call away have changed the way amateur adventurers play, but the rescue system is chronically underfunded and struggles to keep up with the new demand.
To The Rescue goes behind-the-scenes of Canada's search-and-rescue system and finds that the system itself is an emergency in the making – patched together by the volunteers who put their lives on the line with each and every rescue.
Stretched to its limits by the combination of an increasing number of outdoor adventurers and shrinking budgets, the SAR system relies to a massive extent on volunteers.  Their skill and daring are impressive, but their sacrifices are sometimes quite costly.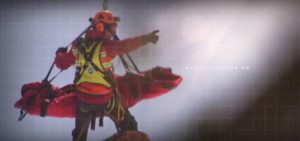 Expectations of the patchwork system are higher than ever because "weekend warriors" think they can call 911 or trigger a locator beacon from even the most remote wilderness. The traditional code of self-reliance is becoming lost and replaced by a false sense of security.
Packed with incredible footage and interlaced with professionals providing insights into this new and dangerous business, "To the Rescue" searches for the answer to an urgent question:
WHO'S COMING TO THE RESCUE OF THOSE WHO COME TO THE RESCUE OF OTHERS?
44 minutes on 1 disc / 2015 / Originally produced for CBC.
HOW TO ORDER: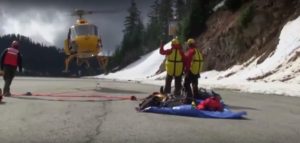 Public Performance and Digital Site Licenses are available through Soundview Media Partners. To inquire or to place an order, write to info@soundviewmediapartners.com or simply choose from the options below:
For group screening prices, please inquire.
In-home/personal use copies are available on Amazon: http://amzn.to/2tXntVp
Watch the trailer