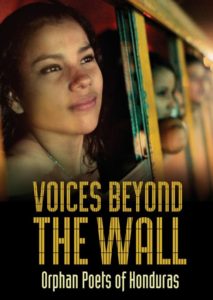 Rescued from the streets of San Pedro Sula, Honduras, murder capital of the world, orphaned girls find their voices in poetry as they heal traumas of their past and prepare to transition into an uncertain future.
Founded twenty-five years ago in San Pedro Sula, a Central American city infamous for its poverty and violence, Our Little Roses is the only girls' orphanage in Honduras. Seventy girls, ages 1-18, have found refuge there from broken and destitute homes, murderous streets, and the neighboring Bordo, the worst slum in the Americas. Inside twenty foot high concrete walls topped with barb wire, they receive medical attention, food, shelter, and the nurturing care of a vibrant and entirely female collective of other "Desechables". (a slang word for orphans- also used for 'disposable containers').
"Voices Beyond the Wall" explores the question: how do those subjected to profoundest trauma and rejection begin to heal themselves and change the course of their lives? It bears witness to the catharsis that occurs when marginalized adolescent girls are encouraged to find their voices, in poetry and their own words.
In the winter of 2012, Spencer Reece, an award winning American poet and Episcopal priest, came to live at the home for a year. On a Fulbright grant to teach the girls poetry and help them create a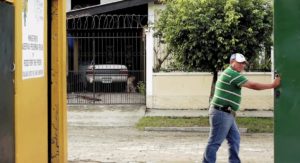 book of their own work, he found himself immersed in a profoundly challenging environment. His attempts to teach the girls were largely rebuffed- poetry is too difficult, personal, and boring they insist. Who would want to read about their lives anyway? Oh and Padre, we don't like the words 'orphan' or 'orphanage.' We call ourselves "Chavas". And we call this place home.
Home is both setting and subject of the film. What happens when a home is lost? What is needed to rebuild one? And the difficulty of growing up, leaving, and creating a home of one's own. At the end of Spencer's year, a book of the girls' poems has taken shape and he returns to the United States to edit and publish it. The writings are moving and complex, operating both as emotional touchstone and an inspiration for the mosaic structure of the film itself. The range of subjects are varied but return often to the nature of love and family, the pain of betrayal, and the mothers they lost or never had. Always a central back-drop is the frightening world that awaits them outside the thick steel gate. So when two of the 18 year olds graduate from the home, the film follows them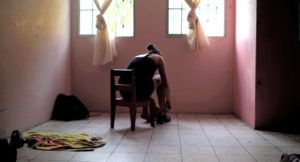 out into the mean streets of the city. They both face the hard reality of a deeply challenged university system, the long hours of grinding, low paid jobs, and a society where the lives of girls and women are routinely denigrated and at risk. Like prodigal daughters, these now two educated and aspiring young women have returned to the maelstrom that cast them out over a decade before. They will endeavor to build a future in a place from which many of their peers are fleeing northwards in the hopes of re-writing the grim narrative that has made their homeland the murder capital of the world. The fate of both of them will remain, like Honduras itself, hanging in the balance. What will endure, indelibly, are lives expressed in poetry- written, spoken and lived out before our eyes. This film, like the poems within it, opens a door to an intimate universe. Voices will be heard, clearly and at long last, by a country that had no place for them and a world that, until now, has turned a deaf ear. For in the histories and hearts of these girls resonate quandaries that have drawn poets for millennia and are no less vital today.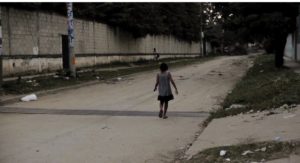 And in their emerging voices and lives there is something else revealed: a hope and a challenge; that the world might be home to us all.
WINNER – INTERFAITH AWARDS BEST DOCUMENTARY: ST. LOUIS INTERNATIONAL FILM FESTIVAL
WINNER – FRANK LITTLE AWARD: COVELLITE INTERNATIONAL FILM FESTIVAL
2019 / 90 minutes / Color / 16×9 / Spanish w/English sub-titles / A film by Brad Coley
HOW TO ORDER:
Public Performance and Digital Site Licenses are available through Soundview Media Partners. To inquire or to place an order, write to info@soundviewmediapartners.com or simply choose from the options below:
For group screening prices, please inquire.
WATCH THE TRAILER