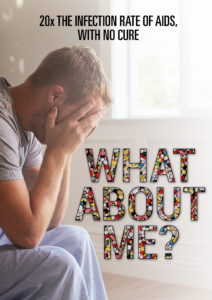 A six year journey, investigating an illness that 20 million people suffer from… with no cure!
What About ME? is an astonishing and in-depth investigation of the debilitating condition known alternately as either Myalgic Encephalomyelitis (ME) or Chronic Fatigue Syndrome (CF). A mystery illness that is often incorrectly labeled as a psychiatric ailment, ME/CFS is a largely undocumented epidemic that debilitates the lives of previously healthy, active, and vibrant individuals, leaving them bed-bound, sometimes racked with pain and suffering from devastating memory loss and confusion.
The battle to find its cause and cure has left leading scientists and medical professionals perplexed, and the revelations and research contained in this film produce a story of equal parts intrigue, heartbreak, and hope-a story of epidemiology, of government malfeasance, of corporate greed, of corruption and cover-ups-and, more than anything, of lives being slowly destroyed by a little-understood ailment – a story that can do more than educate, What About Me? is a story that may save the health and happiness of those affected.
Some background information as published by NORD, The National Organization for Rare Diseases (written by Leonard Jason, PhD, and his DePaul research team):
"There is significant controversy and debate in the medical literature about the relationship between myalgic encephalomyelitis and chronic fatigue syndrome (CFS).
The first outbreak of myalgic encephalomyelitis was in 1934 and the term myalgic encephalomyelitis first appeared in the medical literature in 1956. Myalgic encephalomyelitis is recognized as a distinct disorder and has been classified as a specific neurological disorder by the World Health Organization (WHO) since 1969.
The term CFS was first used in the medical literature during the 1980s in the United States. The criteria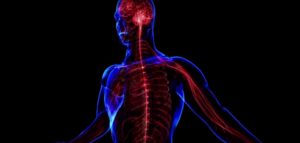 focused more on fatigue than the encephalitic (inflammation of the brain) features of the disorder. This was unfortunate, since there is more than sufficient robust evidence which illustrates the underlying biological process involving the central nervous system, immune system, energy metabolism and stress system. Consequently, the emphasis on fatigue unfortunately led to defining the disorder being seen as a psychiatric illness. Because little was known about the cause or physiology of CFS, a wide range of patients were diagnosed with CFS even though they may have had a variety of conditions and experienced different symptoms.
CFS eventually evolved into a larger disease designation that overlapped with myalgic encephalomyelitis. Consequently, some researchers, patients, government organizations, and other organizations began to use the terms interchangeably or with the combined acronym ME/CFS, creating a broad disease category."
85 minutes on 1 disc / Color / 16×9 / 2016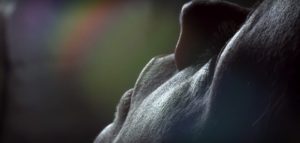 HOW TO ORDER:
Public Performance and Digital Site Licenses are available through Soundview Media Partners. To inquire or to place an order, write to info@soundviewmediapartners.com or simply choose from the options below:
For group screening prices, please inquire.
WATCH THE TRAILER