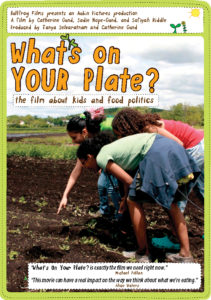 Two engaging multiracial city girls explore the world of food and food politics.
A witty and provocative documentary about kids and food politics. Over the course of one year, the film follows two eleven-year-old multiracial city kids as they explore their place in the food chain.
Sadie and Safiyah talk to food activists, farmers, and storekeepers, as they address questions regarding the origin of food they eat, how it's cultivated, and how many miles it travels.
Bonus materials on the DVD include
Nona Hendryx music video
Three short videos, including post-screening Q & A with filmmakers
Three study modules
"The advisory council to the film reads like a roster of major players in the sustainable food movement…Take your kids to a screening!" — Sustainable Table
"An informative and engaging documentary… A winning, kid-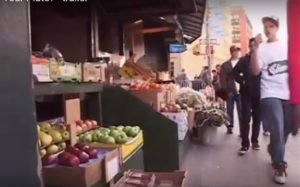 friendly investigation into a complicated subject, this is HIGHLY RECOMMENDED." —G.A. DeCandido, Video Librarian
"This inspiring film explains the importance of our food choices and might just rally viewers to a healthier diet." — Robyn Gioia, School Library Journal
A 2015 re-issue of the 2009 feature documentary with new bonus materials / 76 minutes on 1 disc / English language with Spanish sub-titles / A film by Catherine Gund.
HOW TO ORDER:
Public Performance and Digital Site Licenses are available through Soundview Media Partners. To inquire or to place an order, write to info@soundviewmediapartners.com or simply choose from the options below:
For group screening prices, please inquire.
In-home/personal use copies are available on Amazon: https://amzn.to/2HI8O7L
WATCH THE TRAILER