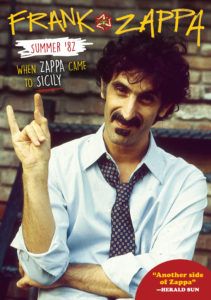 Frank Zappa's 1982 European tour was anything but conventional. Shows were booked in unusual venues with odd stage configurations that, on at least one occasion, contributed to violence breaking out. The final concert of the tour took place on July 14th, 1982 at Stadio Comunale La Favorita, an Italian soccer stadium in Palermo, Sicily.
The stage was set up in the middle of the stadium, with a large amount of empty space between the band and the audience. Fans quickly grew agitated, with some leaving their seats to sprint across the field in order to get close to the stage. Soon both the army and the police would step in to try and quell the crowd, but their tactics only riled up the audience more, resulting in a full-scale riot.
In the feature documentary, "When Zappa Came to Sicily – Summer 82", filmmaker and Zappa fan Salvo Cuccia tells the behind-the-scenes story of Frank Zappa's star-crossed concert in Palermo, Sicily, the wrap-up to a European tour that ended in public disturbances and police intervention. Cuccia had a ticket to the concert but never made it.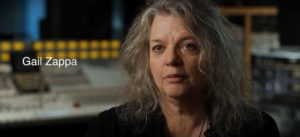 Not all about the disturbances though, a good portion of this exceptional 2014 documentary is devoted to the Palermo concert itself. The film was authorized by the Zappa estate, and features extensive footage from the infamous gig.
Thirty years later, collaborating with Zappa's family, he re-created the events through a combination of rare concert and backstage footage; photographs; anecdotes from family, band members, and concertgoers; and insights from Zappa biographer and friend Massimo Bassoli.
The production of the film involved a number of partners including Eleonora Cordaro for Abra & Cadabra, The Zappa Family Trust, Rai Cinema, Regione Siciliana and the Sicilia Film Commission.
Appearing in the film are Frank Zappa, Dweezil Zappa, Moon Zappa, Diva Zappa, Gail Zappa, Mathilda Doucette, Megan Zappa, Massimo Bassoli, Steve Vai, Thomas Nordeg, Tanino Liberatore to name a few.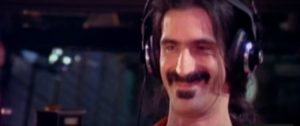 "Zappa was one of the most inventive, eclectic musicians of the last century, writing for rock ensembles, orchestras, bands and other combinations. He also was a biting satirist of the foibles of his time." – Herald-Sun
Vogue called it "A story within a story… …never-before-seen footage of Frank Zappa's visit to Partinico led by his friend Massimo Bassoli and, 30 years later, of his children Dweezil and Diva in the footsteps of their father."
Barbara Tomasino of The Huffington Post wrote "…a precious documentary, capturing countless sides of an iconoclastic genius of the past century."
"An emotionally powerful film that happens to have a concert at its core and layers family all around." – IndiePulse
"When Zappa Came to Sicily shows a really interesting side of Zappa's life that hasn't previously been told. It's also nice to see the Zappa family when they were still on speaking terms."  – Psychotronic Cinema
The story is also a personal one, as Cuccia interweaves the story of Zappa's trip to Sicily with his own memories from that summer.
Premiered at Venice Film Festival
Official Selection Mill Valley Film Festival
Official Selection Full Frame Documentary Film Festival
Official Selection Planete + Documentary Film Festival
2014 / 80 minutes / color / English / A film by Salvo Cuccia
HOW TO ORDER:
Public Performance and Digital Site Licenses are available through Soundview Media Partners. To inquire or to place an order, write to info@soundviewmediapartners.com or simply choose from the options below:
For group screening prices, please inquire.
In-home/personal use copies are available on Amazon: https://amzn.to/2E39Lsf
WATCH THE TRAILER