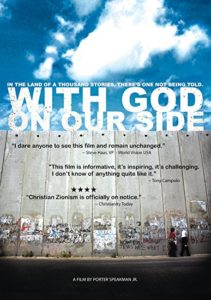 In the land of a thousand stories, there's one not being told…
With God On Our Side takes a hard look at the theology and politics of Christian Zionism, which teaches that because the Jews are God's chosen people, Israeli government policies should not be questioned, even when these policies are unjust.
Critics of Christian Zionism argue that this flawed ideology has led to ethnic discrimination and great suffering among the Palestinian people, including thousands of Palestinian Christians.
"****Christian Zionism is officially on notice" – Christianity Today
"I dare anyone to see this film and remain unchanged" – World Vision USA
DOVE Approved: "Takes the viewer on a lengthy journey through the historical perspective of the Palestinians."
"With God On Our Side is the most powerful, humane and compassionate documentary exposé of the Christian Zionist movement, and the impact of their ideology on the lives they have touched (and ruined), ever made." – Huffington Post
"…a richly detailed, objective account of Christian fundamentalism in the last 50 years and its increasingly organized efforts at shaping public policy." – Kirkus Reviews
A Porter Speakman, Jr. Film / 82 minutes / 16×9 / English and Arabic w/English subtitles / 2010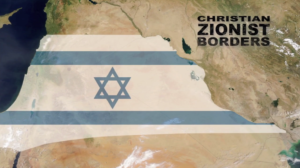 HOW TO ORDER:
Public Performance and Digital Site Licenses are available through Soundview Media Partners. To inquire or to place an order, write to info@soundviewmediapartners.com or simply choose from the options below:
For group screening prices, please inquire.
In-home/personal use copies are available on Amazon: http://amzn.to/2qnifEi
WATCH THE TRAILER