Soundview is pleased to offer a 20% discount on this collection of acclaimed films about Women of Impact and Inspiration when purchased together vs. when purchased individually. The savings applies to either DVD w/PPR or digital license fees.
The collection consists of 4 films, all of which focus on how a woman overcame obstacles and caused change in our world. Below are snapshots of each film contained in the collection, but you can read more and watch the trailers by clicking the hyperlinks provided:
FRONTRUNNER tells the heroic story of a medical doctor and mother of three. As a children's advocate, she defied the murderous Taliban regime. She boldly ran for president as the only woman in a field of 17 candidates. In a dramatic turn of events, she held the fate of the country's first presidential election in her own hands.
"FRONTRUNNER is the story of a woman who took the first fragile promise of democracy in Afghanistan, and dared to run for President. Her story is irresistible. Her courage is contagious." – Gloria Steinem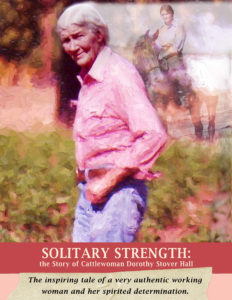 SOLITARY STRENGTH: THE STORY OF CATTLEWOMEN DOROTHY STOVER HALL 
At the height of the Great Depression Dorothy Stover Hall saved her paycheck and at the age of 26 bought a 130 acre ranch. The American West, Sustainability and Women's History combine in a tale of the spirited determination of one working woman who spent her life going against the grain. Her legacy is one of confidence, integrity and self-contained dignity.
"Filmmaker Trudy Duisenberg's graceful and inspiring documentary tells the story of a 20th-century original, a go-it-alone California rancher named Dorothy Stover Hall, who eschewed postwar, middle-class norms to live life on her own terms. Recommended." – Video Librarian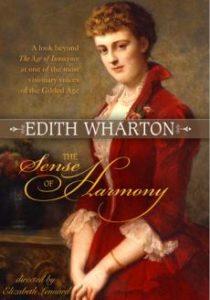 EDITH WHARTON: A SENSE OF HARMONY
From filmmaker Elizabeth Lennard comes a definitive look at one of the greatest visionaries of the Gilded Age — a literary genius, cosmopolitan and activist, whose vivid portrayal of society still resonates today: Edith Wharton. A born storyteller whose career stretched over forty years, Edith Wharton (1862-1937) was the first woman to receive an honorary degree from Yale and to win the Pulitzer Prize for Fiction. Best known for writing such iconic novels as The Age of Innocence, The House of Mirth, Ethan Frome and The Custom of the Country, she was also a talented designer, a tireless traveler and a passionate philanthropist.
Every work of fiction she ever wrote remains in print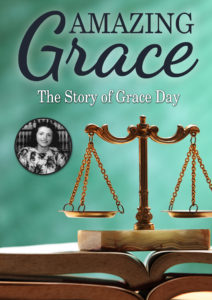 AMAZING GRACE: THE STORY OF GRACE DAY
The 1940's were a tough time for women trying to enter male dominated professions.
Amazing Grace is the story of an Iowa-born woman who, despite the odds, entered the field of law and successfully navigated the challenges faced by the women of that era… the 1940's. Whether Grace realized it or not, she was a legal trailblazer for women in law. She opened the door for future generations of women attorneys and leaves behind a powerful legacy although she was always too modest to admit her impact.
HOW TO ORDER:
Public Performance and Digital Site Licenses are available through Soundview Media Partners. To inquire or to place an order, write to info@soundviewmediapartners.com or simply choose from the options below:
For group screening prices, please inquire.