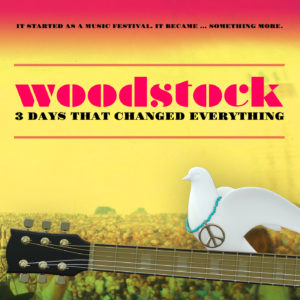 Nationally syndicated on PBS affiliates under the name "Woodstock: 50 Years Later".
What started as a music festival became something far greater. One could sum it up by saying that three days in the Summer of '69 (Aug 15 – Aug 18) defined a generation and changed the course of American history. The event's mix of music & ideals resonate today more than ever.
Even now — maybe especially now — Woodstock has deep, lasting meaning. Its mix of music, culture and idealism have stood the test of time in a way virtually no other single event has, certainly no other music event. Woodstock gave youth a voice – certainly changed the music business – energized activists – and moved social mountains. From stadium shows to social-justice movements, its legacy is strong: half a century later.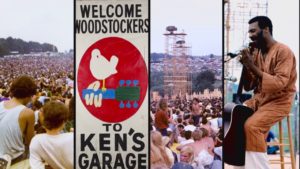 Follow the inside story of the event and the history that continues! Woodstock: 3 Days That Changed Everything gets inside this familiar story to shed new light on the iconic event.
Join host Mark Goodman, Ritchie Havens, Arlo Guthrie, John Sebastian, Country Joe McDonald, original festival organizers Michael Lang and Artie Kornfeld, Wavy Gravy, Max Yasgur's son Sam, and The Museum at Bethel Wood's Woodstock historian Wade Lawrence as we dive into this multiple act documentary: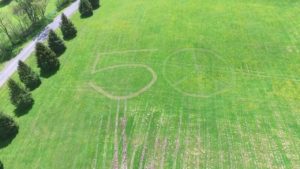 Act One: A Festival is Born. How did Woodstock even happen, against such long odds?
Act Two: The Show. Hear from people who were there and follow the concert from start to finish. The stories are … vivid.
Act Three: The legacy. This is really the enduring story, as Woodstock helped re-shape the culture in so many ways.
Whether you were there, or just wish you were, this was a watershed moment, and it is well worth remembering, studying and experiencing for reasons both familiar and surprising.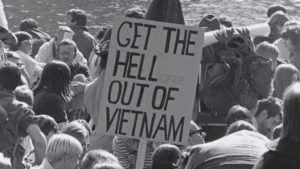 The producers wish to thank The Museum at Bethel Woods for its generous assistance with this program.
2019 / 55 minutes / color / English / A film by Rich Poggioli
HOW TO ORDER:
Public Performance and Digital Site Licenses are available through Soundview Media Partners. To inquire or to place an order, write to info@soundviewmediapartners.com or simply choose from the options below:
For group screening prices, please inquire.
In-home/personal use copies are available on Amazon: https://amzn.to/2Knh8ga
WATCH THE TRAILER