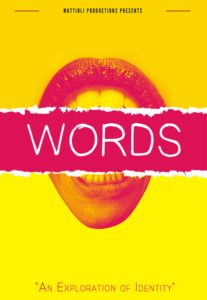 "Words" is an exploration into how people navigate gender identity in the open and evolving landscape of New York City.
In a generation built on texts, tweets, memes, and irony, what has become of the weight of our words? In what way does communication serve as a form of self-expression, and self-expression a form of communication?
The documentary "Words" investigates how masculinity, femininity, and everything in between are contextualized in a range of environments, from the theater world to early childhood education.
Featuring exclusive interviews from a variety of artists, activists, icons, and innovators, "Words" is a poignant and powerful tribute to the language we use to shape our identities.
Using some of NYC's most fluid scenes as a backdrop, "Words" investigates the dissonance between self and socially constructed identities as well as how these identities are contextualized in a range of environments..
Finalist at the Cosmic Film Festival, 2017
Official Selection Corvallis Queer Film Festival, 2017
Nominated 'Best Documentary' at Barcelona Planet Film Festival, 2017
Winner 'Audience Award for Best Documentary' at MEDff, Winter 2017
Winner 'Best Director of a Feature Documentary' at the A.C Cinefest, 2016
Official Selection of Long Island International Film Expo LIIFE, 2017
Featuring Caldwell Tidicue, Carmen Carrera, Shakina Nayfack, Kurtis Dam-Mikkelsen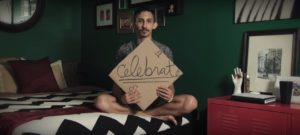 72 minutes / 2017 / Color / English / A film by AJ Mattioli
HOW TO ORDER:
Public Performance and Digital Site Licenses are available through Soundview Media Partners. To inquire or to place an order, write to info@soundviewmediapartners.com or simply choose from the options below:
For group screening prices, please inquire.
In-home/personal use copies are available on Amazon: http://amzn.to/2oGobGS
WATCH THE TRAILER